<!– PLACE THIS SCRIPT INTO THE DOCUMENT HEAD –> <!– END OF HEAD CODE – > <!– PLACE THIS BLOCK INTO THE DOCUMENT BODY –> <!– END OF BODY CODE –>
International Women's Day: Tips for Connecting with Mothers All Around the World

On March 8, International Women's Day:  All Around the World comes together to honor women's progress and demand better gender parity in all areas of society.
To that end, it's essential to learn how you may connect with and aid women, mothers, and girls all over the world.
Content writing Services; Vital Role in Digital Marketing.
It might be challenging to figure out how to help women worldwide, even while many of us work hard to aid the communities surrounding us and support women and families locally.
When better to find out about larger organizations undertaking this kind of work and how you may get involved than on International Women's Day?
: Efforts of Different People and Groups
The Global Mothers Challenge 
 Programe was started by the UN Foundation in collaboration with other organizations to bring together mothers from different parts of the world.
From "Peru to Pakistan," the organization will put you in touch with those who can assist you in your quest to ensure women's and their children's well-being.
You can join the website's mailing list to get the additional information and start hearing accounts from moms worldwide.
A model, activist, and mother, founded Every Mother Counts, a New York City-based nonprofit whose mission is to provide a safe pregnancy and delivery for every mother.
Every Mother Count has a worldwide influence on women and children, from preparing future birth attendants in Haiti to promoting safer childbirth in Tanzania.
Volunteering, becoming an advocate, and even shopping can all be ways to become involved with Every Mother Counts and its mission.
And for those who would instead get their exercise by participating in a race than donating, Every Mother Counts has a robust program based on running and walking races.
By joining Team EMC, you can make a difference in the lives of mothers worldwide with every mile you run.
Continental Foods Yummy Oven-Roasted Turkey with Cranberry Relish Recipe
Circle of Health International (COHI)
  A nonprofit headquartered in Austin, Texas, with the mission of providing medical aid to women and children in times of distress worldwide.
Volunteer disaster assistance, shipment of supplies tailored to the needs of women and children in crisis, and professional training are all part of COHI's efforts to achieve its stated goals.
To what extent can you assist? COHI takes monetary donations and volunteers just like any other group would. Still, they also welcome in-kind gifts like tampons, pads, bras, soap, plastic gloves, razor blades, and more.
What about getting together with friends to assemble care packages that COHI can send to struggling moms and their kids?
Mothers Around the World: An International Holiday Opportunity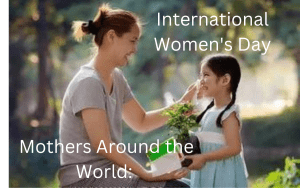 Women for Women Worldwide has helped hundreds of thousands of women escape dire circumstances by providing them with access to resources and opportunities.
Like with these other groups, you may help in various ways, from making a financial contribution to sharing your personal story.
Different Social Consequences of Divorce in Pakistan
March 8 to celebrate International Women's Day
There will be parties and parades worldwide on March 8 to celebrate International Women's Day.
Though feminist activists in some nations celebrate progress, women in others, like Iran and Afghanistan, continue to face repression and violence.
International Women's Day celebrates every year of women's participation and a call to action for gender parity.
On March 8, millions worldwide will hold rallies, participate in conferences, and enjoy cultural activities to honor this day.
Although significant progress, the fight for women's rights is far from over because of persecution in Afghanistan and Iran and the high number of sexual assaults and domestic abuse victims globally.
Secretary-General of the United Nations
<!– PLACE THIS SCRIPT INTO THE DOCUMENT HEAD –> <!– END OF HEAD CODE – > <!– PLACE THIS BLOCK INTO THE DOCUMENT BODY –> <!– END OF BODY CODE –>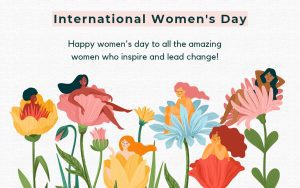 Antonio Guterres said this week that women's rights were "abused, threatened, and assaulted" all over the globe and that, at the latest b, gender equality won't be reached for another 300 years.
The "patriarchy is fighting back," Mr. Guterres warned, meaning decades of progress are being lost.
While the United Nations officially recognized March 8 as International Women's Day in 1977, the celebration originated in early 20th-century labor organizations. Many nations observe the day in diverse ways and to varying degrees.
Celebration in Pakistan
 Security was tight as women gathered in Pakistan's major cities for a march. The protesters, according to their organizers, were seeking constitutional protection.
Last year, several conservative groups vowed to physically suppress similar demonstrations.
Japan
A small gathering was staged in Japan on March 8 to celebrate International Women's Day by advocates for women's rights to renew their call for the government to recognize the practice of married couples using separate surnames.
When married, a team must take "the surname of the husband or wife" by the Civil Code of 1898.
There is a lot of pressure on women to assume their husbands' last names. The activists said that was proof that the law contributed to gender inequality. Most men and women in surveys prefer maintaining their original surnames.
 Philippines 
Hundreds of women from different organizations in the Philippines marched through Manila, calling for better pay and working conditions.
To paraphrase the protest leader, "we are seeing the greatest gender wage disparity," women are experiencing a significant financial disadvantage.
There has been a sustainable increase in the number of women working in low-wage, unregulated industries, which are overwhelmingly minorities.
Correlation Between Depression and Alcohol; Use of Alcohol and the Risk of Developing Depression
Afghanistan and International Women's Day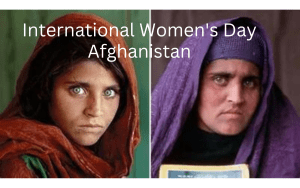 Since the Taliban took power in 2021, Afghanistan has been labeled by the United Nations as .a location with the highest rate of female oppression worldwide.
According to the U.N. mission, the new government of Afghanistan is "imposing laws that keep most women and girls virtually confined in the home."
Women are not allowed in public places like parks or gyms, and they have outlawed girls' education after the sixth grade.
As well as being prohibited from working in national and international nongovernmental organizations, women must always cover themselves from head to toe.
Nighttime demonstrations in Madrid, 
Barcelona and other Spanish cities were anticipated to draw crowds of over a million people.
Many other cities worldwide have also organized and are preparing for large protests; however, in other countries, only smaller gatherings are held.
Better Mental Health is Crucial For A better Family and Society
On Tuesday, a new parity rule was passed in Spain,
 Mandating that boards of directors for publicly traded and significant privately held enterprises each have at least 40% female and male representation.
The Spanish government's cabinet will be subject to the same rules.
The electoral lists of political parties must feature equal numbers of men and women represented in the pool of potential candidates.
Abortion access, menstruation leave, and maternity leave are just a few of the women's rights activists and left-leaning governments in Spain have fought for and won over the past two decades.
Numerous European nations have likewise made progress towards equal rights for women.
For more detail click here,