<!– PLACE THIS SCRIPT INTO THE DOCUMENT HEAD –> <!– END OF HEAD CODE – > <!– PLACE THIS BLOCK INTO THE DOCUMENT BODY –> <!– END OF BODY CODE –>
The Multiple Personality of Billy Milligan: A Short Biography of Billi Milligran
            

The Multiple Personality of Billy Milligan

?
The Multiple Personality of Billy Milligan:
When 22-year-old Billy Milligan was arrested and accused of several violent offences, he shot to fame.
Billy's mental health professionals first suspected schizophrenia but eventually determined he suffered from multiple personality disorder.
Varieties of Individuality Ragen Vadascovinich, a Yugoslavian weapons specialist and one of the most violent personalities, was one of the people Billy's team of psychiatrists documented conversations with. 
Adalana, a 19-year-old lady, had a personality, and she was both sympathetic and cunning.
Some of Billy's personae took the form of children, such as David, age 8, and Christine, age 3, for whom the other personae felt responsible.
Barracoon: The Story of the Last Slave
Billy Milligan Was Accused of What Specific Crime?
In 1975, Billy was caught and incarcerated in Ohio on charges of armed robbery.
Billy was caught and accused of the rape of three women two years after his parole release.
He was arrested and sent to the Ohio State Penitentiary after being charged with aggravated robbery, abduction, and rape. 
Billy was a psychological patient with multiple personality disorder, now called dissociative identity disorder, at the time of his criminal activity.
He stated he was influenced by two of his 24 personalities—a Yugoslavian named Ragen and a young woman named Adalana—during the commission of the atrocities.
Billy said he had no recollection of the atrocities since they were carried out by other selves.
According to The Columbus Dispatch, Columbus attorney and associate Franklin County prosecutor Terry Sherman referred to the defence as "ludicrous."
Billy's defence team used the insanity defence, and he was judged not guilty in a ruling that caused widespread controversy.
Who Adopted Steve Jobs; A Short Biography of Steve Jobs
Where is Billy Milligan at the Moment?
Billy Milligan spent a significant portion of his adult life in state-run psychiatric hospitals despite having been judged not guilty by reason of insanity.
In 1986, he escaped and was eventually captured in Florida and returned to Ohio.
Billy Milligan developed the remainder of his personas during his stays in psychiatric institutions, giving him a total of 24.
 Multiple Personalities of Billy Milligan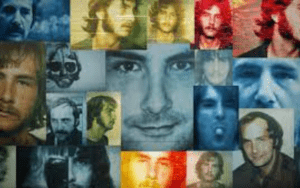 William Stanley Milligan, better known as Billy Milligan. Arthur, a native Englishman, is incredibly refined and well-read. A medical and scientific specialist who specializes in blood disorders. When mental deliberation is called for, he is in "the spot," or physical control.There are only two people in the group, and Arthur is one of them, who may be considered undesirable. Ragen Vadascovinich is known as the "keeper of hate."
His given name means "rage again." Ragen says he's from Yugoslavia, speaks with a Slavic accent, and is fluent in both Serbo-Croatian and English. In perilous situations, he can decide who within the group should be labelled "undesirable."
He confessed to robbing banks to help out "the family" but claimed ignorance about the rapes. The manipulative con artist is Allen. He's the go-to guy for most people's communications with the outside world. He's a talented drummer and artist.
Additionally, you're the only one of you who uses your right hand. He's the only major character in the show who lights up often.Tommy is the master at eluding capture; he is frequently mistaken for Allen. He is also an adept in electronics and plays the tenor saxophone.He also dabbles with landscape painting.
Danny is wary of human interaction, particularly with males. He claims that Chalmer forced him to dig his own grave and bury him there, so now he can only paint still lifes.The eight-year-old David is known as the "keeper of pain." He travels to the scene to ease the suffering of those around him.
When "Billy" got in trouble at school, 3-year-old Christene was the one sent to the corner.Arthur helped her learn to read and write despite her dyslexia.Ragen feels a deep connection to her.
Christene's brother, Christopher, is a harmonica player. Adalana, the lesbian housekeeper and poet, does all the cooking and cleaning for the group. Adalana, according to Milligan's lawyer, acknowledged perpetrating the rapes without Milligan or the other alters' knowledge.
Only a Select Handful Played Significant Roles in Milligan's Life.
Disliked People Negative characteristics led to their suppression by Arthur.

The thug, Philip. Pronouncedly a Brooklynite.

Kevin, the petty offender.

This is Walter, the Aussie. Thinks of himself as a "big game" hunter.

April is a total whore. Her ultimate goal in life is to eliminate Billy's stepfather.

The Jew, Samuel. The sole religious figure in the world.

Mark, the tireless labourer. Defeat of all initiatives. Helps eliminate boring tasks.

Steve: That narcissist. A person who does this is being cruel.

Lee, the School Jokester. His refusal to hold anything sacrosanct finds him in hot water.

The pressure release valve, Jason. Yells and throws a fit to release stress.

The dreamer Robert. He has utopian ideals but lacks the will to make the world a better place.

The deaf kid's name is Shawn. Mistaken for a retarded person. Makes buzzing sounds as though to gauge the tremors in his skull.

The snob, Martin. They have an aura about them and are materialistic without meriting it.

Until a depraved homosexual made unwanted approaches towards him at work, Timothy worked as a florist. Withdrew into his own headspace.
Examples Can be Found in The Minds of Billy Milligan.
<!– PLACE THIS SCRIPT INTO THE DOCUMENT HEAD –> <!– END OF HEAD CODE – > <!– PLACE THIS BLOCK INTO THE DOCUMENT BODY –> <!– END OF BODY CODE –>
Chalmer is a particularly disturbing case of a child whose parents were abusive.
Both April and Philip are Americans, although the former has a Boston accent and the latter a Brooklyn one.

Pressing the Berserk Button will unleash Ragen's anger onto anybody who attempts to harm Christene.

Arthur uses a posh British accent when he communicates. Christopher speaks with a strong Cockney lilt.

Rage is a soft-spoken brute.

Christene is a happy, upbeat kid.

Timothy met a depraved homosexual in real life.

Tommy, the Escapist.

Adalana Proves that Feminine Women Have Culinary Talents.

The Three Ps of Freud:

British stoic Arthur (Superego) steps in.

The fiery Papa Wolf, Ragen (Id).

Allen, the smooth-talking con artist (Id).

All Adalana Wants Is Love.

The jerks include the characters of Philip, Kevin, Steve, and Martin.

Christene, the Morality Pet, in Honour of Ragen.

Well Done, Adalana, You're Our Hero! Ragen is prone to this behaviour as well.

Wolf's father: Fury.

Arthur epitomizes the ideal British gentleman.

The Month of Payback Against Men.

It's April, which means revenge trumps logic.

Ragen, inspired by Robin Hood, once stole a wheelchair to give to a needy kid.

Danny and Adalana, the Violet Shrinkers.

Dissociative Identity Disorder is the central theme of the novel.

Adalana, the sympathetic rapist, "used" Billy's body because she craved affection so much.

Ragen is a sympathetic criminal since he often robs other criminals to provide for his "family." Then, there was the incident involving the wheelchair.

The Cold Brit:

 Arthur often displays this trait.

Arthur, the Spock.

Adalana asks, "What the Hell, Hero?"
The Many Sides of Billy Milligan's Personality Emerge.
"A ludicrous story," Sherman remarked.
Then, he observed Milligan transform before his eyes during an interview. The other prosecutor, Bernard Yavitch, also saw it.
"I saw multiple personalities," Yavitch, who is now a defence attorney in Columbus, said. His dialects and speaking patterns were unique. He sat in the chair in a variety of positions.
Multiple personality disorder (today termed dissociative identity disorder) was discovered after Dr. George Harding, head of Harding Hospital in Worthington, spent months with Milligan.
Judge Jay Flowers of the Franklin County Common Pleas Court found Milligan not guilty by reason of insanity. He was admitted to the Athens Mental Health Centre in the college town of Athens, Ohio, where he is currently receiving treatment.
Billy Milligan's Bizarre Tale May Have Stopped There. Not At All.
Milligan's parents, Dorothy Sands (a singer) and John Morrison (a comedian) gave birth to him in 1955 in Miami. Morrison and Sands had a son and were expecting a daughter, but he was still married to his first wife.
The Multi-Faceted Character "Billy" William S. Milligan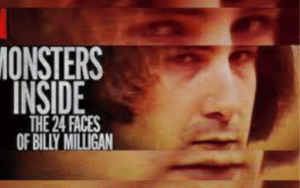 Milligan was only four years old when Morrison, who struggled with depression and drinking, took his own life. In 1960, Milligan's parents relocated back to their hometown of Circleville. Milligan's mother remarried her first husband before divorcing him again.
They had settled in Lancaster since her 1963 marriage to Chalmer Milligan. Billy Milligan's new stepfather allegedly sodomized him many times, buried him alive, and tormented him by hanging him by his toes and fingers, according to psychiatric assessments based on Billy's recollection. All of the charges were refuted by Chalmer Milligan, who was ultimately cleared of any wrongdoing.
According to doctors, Milligan's abuse fractured his mentality, and he began getting into problems virtually everywhere he went. Milligan was expelled from middle school for having trance-like episodes in which he would walk the streets of Lancaster. After a diagnosis of hysterical neurosis, his parents committed him to the state mental institution on Columbus's Hilltop.
After three months, his disruptive behaviour caused the hospital to discharge him. In 1972, he was kicked out of Lancaster High School and enlisted in the Navy. A month later, he was expelled from the Navy for failing to adjust to military life.
After Milligan and his companion picked up some ladies in the same year, the women accused them of rape a few days later. Milligan and his companion claimed the ladies were prostitutes. They claimed they were not paid when Milligan was unable to perform sexually. Milligan and his companion were found guilty in court, and the judge sentenced Milligan to six months in a juvenile camp near Zanesville.
A book claims that after Milligan's release, one of his personas got a job as a security guard for a local drug and gun dealer. Two guys dressed as women approached Milligan during a rest stop in late 1974. He attacked them violently and stole their wallets.
During his time in treatment, Billy Milligan's primary outlet was his artwork. Photographed in 1979. Several Ohio museums and galleries now feature his work.
In 1975, he was involved in the planning of a pharmacy heist in Lancaster. Lancaster police apprehended him soon after, and he confessed to robbing the guys and the business.
He received a minimum two-year jail term and was released on parole in April 1977. Campus-area rapes began six months later.
Athens Mental Health Centre psychiatrist David Caul's proposed treatment for Milligan involved "fusing" him or bringing together his many identities. However, Milligan was already a unified character known as "The Teacher."
While the Teacher was crucial in Milligan and the other personas developing their skills, he did not act as Milligan's conscious mind. They all did. Ragen, the one responsible for the heists on and around campus, is the one who told Caul about The Teacher.
Caul portrayed "Billy," the central character, in a recording of Ragen. That was the first time Billy had seen physical evidence of his multiple personas. In December of 1978, Caul did this to bring The Teacher into his awareness. Milligan now felt whole again for the first time since he was a child.
A Short Biography of Bill Gates; The Founder of Microsoft
"Billy Milligan's Brains"
<!– PLACE THIS SCRIPT INTO THE DOCUMENT HEAD –> <!– END OF HEAD CODE – > <!– PLACE THIS BLOCK INTO THE DOCUMENT BODY –> <!– END OF BODY CODE –>
The Minds of Billy Milligan is the narrative of the treatment written by Daniel Keyes, the bestselling author of Flowers for Algernon and an English professor at Ohio University at the time. Around the same time as the teacher was released, Keyes began conducting interviews with Milligan. The book, published in 1981, revealed previously unknown facts about Milligan's life.
Caul started releasing Milligan from the hospital on unsupervised furloughs not long after the revelation of The Teacher. In March 1979, the Dispatch published such information, which drew the ire of Athens's citizens and the state legislature. Milligan's various selves, including The Teacher, emerged again after the first burst of attention died down.
The Dispatch continued to publish stories on Milligan's alleged overdose hoax, painting sales, vehicle purchase, and hospital party, all of which Keyes and others still regard as biased and unjust. After hearing evidence that Milligan posed a security danger, a judge in Athens County Common Pleas ordered that he be sent to Lima State Hospital for the Criminally Insane.
According to Keyes's book, Milligan referred to it as a "chamber of horrors." Eventually, after additional therapy and professional assessment that he was no longer a risk, Milligan was sent back to Athens after the hospital began its transformation from a psychiatric facility to a jail in 1980.
A
nd That's Not All.
Milligan was the driver of a vehicle used in a shooting in Athens. Stricter hospitals were his only option for care. In 1986, he escaped from the Central Ohio Psychiatric facility. He later left videotapes at the Columbus Greyhound Bus Terminal, protesting about his treatment at the facility, for local media outlets to air. While evading justice, he found work at a Washington state hot tub company. Several months later, he was taken into custody in Miami.
Ohio Mental Institution Releases Billy Milligan; MOv.
After 11 years at a mental institution in Ohio, specialists finally concluded in 1988 that Milligan had fused, and he was discharged. Three years later, in 1991, he was no longer subject to any form of monitoring. Then, and only then, did he start to disappear from the spotlight.
A few times, he jumped to his feet. He uprooted to the Golden State to star in his own biopic. There were rumours that James Cameron, who went on to film Titanic, and Joel Schumacher, who created Batman Forever, as well as actors John Cusack, Leonardo DiCaprio, and Colin Farrell, might be involved.
In 1996, it was reported that a California judge had ruled that Milligan lacked the mental capacity to manage his own affairs. To recoup some of the $450,000 it had spent on his care, Ohio sued him for royalties for The Minds of Billy Milligan and was successful in recovering $120,000.
In San Diego, he filed for bankruptcy. In the year 2000, he overcame it. The last thing anyone would say about Billy Milligan is that.
Milligan has more than a dozen possible mailing addresses, including Encinitas, San Diego, and Las Vegas. It was in Beverly Hills, for one. The Dispatch's letters to his home address were returned as undeliverable.
From his home in southern Florida, Keyes, claimed that he last spoke to Milligan a decade ago, despite having written a follow-up book on him that was only published in Japan. Because Milligan saw The Dispatch as "anti-Billy" in the past, he was confident that he wouldn't talk to them for this article.
Even Milligan's original psychiatrist, 78-year-old Harding, who helped him manage his numerous personas, hasn't spoken to him in a long time. He said that, in retrospect, he wished he had been more forceful in his approach to therapy. That further investigation into the issue might have been done without raising eyebrows.
The doctor closest to Milligan, Caul, passed away in 1988. The solicitors who defended Milligan have also died.
Milligan's California trustee, Richard Kipperman, stated he had lost touch with him before he emerged from bankruptcy. Kipperman oversaw Milligan's estate between 1996 and 2000. There is still money after all of Milligan's debts have been paid, but Kipperman needs help to track him down to collect it.
Oscar-Winning Actor Brad Pitt Short Life Story
When Questioned, "Do You Know Where He Is?" He Pressed On.
Del Moore, Milligan's last stepfather, has stated that he is unaware of his whereabouts and declines further comment.
The Dispatch had been trying to track down Milligan and his loved ones for a few weeks before receiving a letter from his sister, Kathy. According to her letter, it had been 15 years since her mother last spoke to Milligan.
She detailed her brother's medical experiences, his use as a political pawn, and what she sees as the hospital's unjust treatment of the family. The Dispatch reported on the incident.
Despite popular belief, "People are not as caring and compassionate as we would like to believe," she stated.
She didn't provide any hints on where to look for her sibling.
A Short Introduction of Billy Milligan,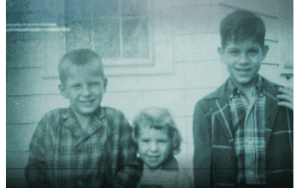 William Milligan (disambiguation) redirects here from entries for other persons with the same name.
Morrison, William Stanley, was born in
14 February 1955
South Beach, Miami, Florida
Passed away on December 12, 2014, at age 59
Cólumbus, Ohio
Variant Forms Sex Offender on Campus
Dissociative identity disorder was given to the man who became known as the Campus Rapist.
Charged with a CrimeTheft at gunpoint, aggravated rape
Details
Four victims
Date 1975-1977
William Stanley Milligan, sometimes known as the Campus Rapist, gained significant attention during a highly publicized court case in Ohio during the late 1970s. The individual in question was born on February 14, 1955, and subsequently passed away on December 12, 2014.
The individual in question was incarcerated for three counts of rape that occurred on the premises of Ohio State University, subsequent to engaging in a series of criminal activities, including armed robbery. The psychologists involved in the examination of Milligan's defence arrived at the conclusion that he exhibited symptoms consistent with dissociative identity disorder.
The legal team representing Milligan contended that his mental state was impaired, asserting that the perpetration of the homicides was the result of his insanity. Furthermore, they posited that the responsibility for the crimes lay with two individuals who had a striking resemblance to Milligan, commonly referred to as his doppelgängers.
Having spent ten years in mental institutions, he became the inaugural person diagnosed with dissociative identity disorder to effectively employ this legal defence strategy within a court of law.
The Multiple Minds of Billy Milligan, a nonfiction book by Daniel Keyes, popularised Milligan's life narrative.
Earlier Years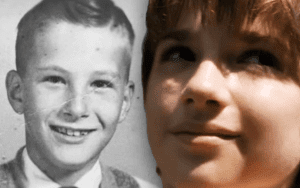 Milligan was born William Stanley Morrison to Dorothy Pauline Sands and Johnny Morrison on February 14, 1955, in Miami Beach.
Dorothy and her first husband, both from Ohio, made their home in Lancaster. After they split up, Dorothy settled in the Miami region and began a singing career. She moved in with Johnny Morrison there. There were two more children born to Dorothy and Morrison: a son named Jim in October 1953 and a girl named Kathy Jo in December 1956.
According to Daniel Keyes, Morrison's medical bills "overwhelmed Johnny," and he also had trouble being a good father. He doubled down on borrowing, betting, and imbibing. In… 1958, he was admitted to a mental institution for severe drunkenness and despair.
Keyes writes Dorothy discovered him in a state of physical collapse, positioned in a slouched manner over the table. Adjacent to him were a partially consumed container of Scotch whisky and a depleted receptacle of sedative tablets."This appears to be a suicide attempt. On January 17, 1959, a few months after this attempt, Johnny took his own life by inhaling carbon monoxide.
Dorothy and her kids left Miami and finally settled back in Lancaster, Ohio. There, she wed her first spouse again. This union lasted for nearly a calendar year. Chalmer Milligan (1927-1988), whom she eventually met in 1962.
It was on the "grounds of gross neglect" that Bernice, Chalmer's first wife, filed for divorce from him. His daughter Challa was Billy's age, and he also had a daughter who was a nurse. After adopting Dorothy's children, Chalmer officially changed their last name from "Morrison" to "Milligan" before the couple's October 27, 1963, wedding in Circleville, Ohio.
The prosecution at Chalmer's trial alleged that he had abused Billy. But according to Keyes, Billy's many personalities began far earlier in life; the no-name boy, Christene, and Shawn's identities all emerged before Billy was five.
What Happened to Billy Milligan?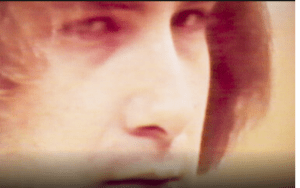 For years after his trial, Milligan remained the subject of popular fascination as people sought to make sense of his claims that he was being manipulated by other versions of himself in a psychiatric hospital.
"Monsters Inside" explores Milligan's convoluted life after his trial and features interviews with his family, friends, physicians, and investigators in an effort to get to the bottom of the tale.
From the mental institution, Milligan started making thousands of dollars off of his drawings. Billy Milligan was also the topic of a book by "Flowers for Algernon" author and best-seller Daniel Keyes, titled "The Minds of Billy Milligan" in 1981.
Both prompted discussions on whether or not criminals should be allowed to benefit from their notoriety. The Columbus Dispatch reported in 2007 that Milligan was given unsupervised furloughs and favoured treatment at one facility barely two years after the crimes. 
Some believe Milligan is a manipulative psychopath since he was transferred back and forth between minimum and maximum security facilities. In 1986, he broke out of the Central Ohio Psychiatric Hospital. Afterwards, he made videos complaining about the facility for local news stations. During his time on the run, he found work at a hot tub store in the state of Washington.
Did he also commit a murder before going on the run?
This is another avenue that "Monsters Inside" investigates. Milligan, posing as Christopher Carr in Bellingham, Washington, was the last known living human companion of his next-door neighbour, Michael Madden.
Madden, then 33 years old, disappeared in 1986 after he and Milligan had a dispute over Madden's disability payments. Researchers, Milligan's buddy, and even Milligan's brothers have all told the makers of "Monsters Inside" that they believe Milligan may have murdered Madden.
The Dispatch reports that he was eventually apprehended in Miami.
Where Is Billy Milligan Now?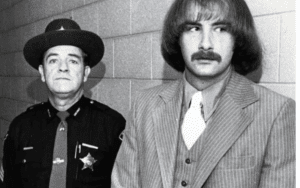 In 1988, after doctors judged that Milligan's multiple personas had merged and that he was once again his true self, he was discharged from all psychiatric facilities. In 1991, he was taken out of custody completely. 
But interest in his case persisted. According to the Dispatch, he relocated to California with the intention of working on a film with filmmakers James Cameron and Joel Schumacher. Several A-list actors had their sights set on playing Milligan. However, the Hollywood Reporter claims that Leonardo DiCaprio was still actively pursuing the part as recently as 2015. The next series, "The Crowded Room," according to Deadline, will star Tom Holland as Milligan. 
A judge in California ruled that Milligan lacked the capacity for thought to manage his own affairs and the mental capacity to manage his own affairs in 1996. According to the Dispatch, he was sued for royalties on "The Minds of Billy Milligan" in an attempt to recoup $120,000 of the approximately $500,000 that had been spent on his therapy over the years. It was in San Diego that he filed for bankruptcy in the late '90s.
The Loss of Billy Milligan
WBNS stated in 2014 that Milligan had maintained an exceptionally low profile from the year 2000 until that year. His previous addresses include Los Angeles and Las Vegas, but he eventually settled back in Columbus.
According to the Los Angeles Times, he passed away at the age of 59 from cancer at a Columbus nursing facility in 2014. His sister reportedly told WBNS-TV, as reported by the Columbus Dispatch, "He died last Friday of cancer." Finally, I think he can rest easy.
The Stepfather Raped Me
Billy Morrison, born in Miami in 1955, lost his father, John, a month before his fourth birthday when John, an alcoholic gambler, took his own life. 
Dorothy, who had a boy named Jim in 1953 and a daughter named Kathy in 1956, returned to her home state of Ohio and married divorced father of two Chalmer Milligan, who then adopted all three of Dorothy's children and gave them his last name.
Psychiatrists and the court heard afterwards that Billy claimed his stepfather raped, battered, hanged by his toes and fingers, and buried alive. 
Although Chalmer was never formally convicted for the claims against him and passed away in 1988, his siblings Kathy and Jim and their mother Dorothy testified at Billy's trial about what they said was abusive behaviour on the part of Chalmer. Kathy said that she and her siblings lived in "a horror" because of Chalmer. 
Jim claims that Chalmer beat him and Billy frequently and threatened to harm their mother and sisters if they ever spoke out about the violence.
Psychiatrists said that Milligan's problem was caused by the abuse. In contrast, author Keyes said that Billy had many personalities from an early age, with the no-name boy, Christene, and Shawn all emerging by the time he was five.
When I Was 17, I Was Arrested.
Billy was sent to a mental institution as a teenager, where he was first diagnosed with hysterical neurosis but was later freed due to his disruptive activity.
He was kicked out of high school and then discharged from the Navy in 1972 when he was just 17 years old because he had trouble fitting in. 
The same year Milligan and his companion were sentenced to six months in a Zanesville juvenile camp for their roles in rape, kidnapping, and assault, they committed the crimes. 
Three years later, in April 1977, he was freed on bail after serving less than two years in jail for rape and armed robbery.
Violent Predator on Campus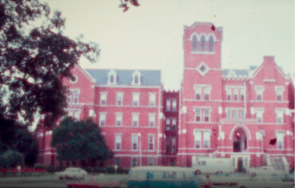 Milligan sexually assaulted a female optometry student on October 14, 1977. He first met the victim in the school parking lot. 
Then he coerced her into getting a cheque cashed in his name.   
In the subsequent two weeks, he attacked twice more on campus, this time raping both victims after threatening them with a pistol.
The Vctims of Milligan's Attack Unusually Described Him. 
He introduced himself to one woman as "Phil," said he was Jewish, and claimed to be affiliated with the far-left militant outfit the Weathermen, which took blame for 25 bombings in the 1970s. 
The rapist had a German accent, according to one of the victims, and behaved like a child, according to the other. 
One of the ladies identified him from a lineup of mug photographs on October 27, the day after his third attack.
Rapist Milligan Was Aprehended in 1977.
Rapist Milligan was apprehended in 1977.Thanks to the USA Today Network and the Columbus Dispatch
The assault occurred on the college grounds.
The assault occurred on the college grounds. Wikipedia's Debt to You
The fingerprints on file from his 1975 conviction matched those found on one of the victim's vehicles, leading to his re-arrest.
Investigators found the interrogation to be convoluted. Therefore, he was charged with kidnapping, aggravated robbery, and rape on four separate occasions.
Ohio police investigations supervisor Elliot Boxerbaum later stated, "I couldn't tell you what was going on, but it felt like I was talking to different people at different times." 
There Are a Total of 24 Aliases.
Milligan, in an unsettling video from the 2021 documentary, says, "I guess every time I wake up, somebody said I did something bad." Milligan maintains he has no memory of committing any crime.
Milligan's defence team consulted psychologists, who at first identified 10 separate personalities as they prepared their case. 
When the first psychiatrist called him "Billy," he said, "Billy's asleep." It's me, David.
Experts in the field, such as psychiatrist George T. Harding and psychologist Cornelia Wilbur, were brought in. They determined that Milligan's mind had splintered into at least ten distinct personalities, eight male and two female. 
Three-year-old Christene, prim and proper English scientist Arthur, who was entrusted with cleaning up the other personalities' messes, and escape artist Tommy was among them.
However, a '23-year-old Yugoslavian communist Ragen Vadascovinich' was blamed for the robberies, and a '19-year-old lesbian Adalana' was said to have taken control of his body to rape the ladies because she was so desperate for attention. 
A person's "essence" According to the article, Billy had been fast sleeping for the past seven years, completely oblivious to the atrocities committed by his aliases.
Disorders of Multiple Identity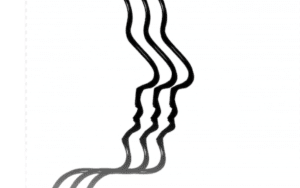 It is a profound psychiatric condition hypothesized to stem from significant childhood trauma or abuse. Individuals diagnosed with dissociative identity disorder (DID) exhibit a fragmentation of their memories, mannerisms, age, and gender.
Dissociative identity disorder (DID) is recognized as a condition that manifests when an individual, typically in childhood, employs profound dissociation as a coping mechanism in response to considerable stressors, including recurrent instances of physical, sexual, or emotional abuse.
Memory impairments, encompassing the incapacity to recollect significant personal details beyond mere instances of forgetfulness, are prevalent manifestations of dissociative identity disorder.
Difficult psychological factors contribute to the prevalence of Dissociative Identity Disorder (DID).
Syndrome of Dissociative Identity (DID)
Most cases of (DID) may be traced back to severe trauma or abuse experienced by the individual before the age of six, during the child's formative years. Roseanne Barr, Adam Duritz, Herschel Walker, and Billy Milligan are just some of the famous People who have been diagnosed with (DID).
Some believed that serial rapist Billy Milligan had more than a dozen aliases, but others were not so sure.
Was he merely a clever and cunning psychopath who made it all up, or was one of his alter egos in command when he raped many women?
Do people truly have 24 different personalities?
In 1977, Milligan sexually assaulted three female students at Ohio State University before doctors diagnosed him with multiple personality disorder, now called dissociative identity disorder. In the end, the experts determined that Milligan's mind had as many as 24 separate "multiples."
By successfully defending himself in court with a claim of having many personalities, he made history as the first person in the United States to do so. He was found not guilty by reason of insanity when the jury bought his narrative.
Although he and his legal team pioneered the use of numerous personas in American courts, the concept itself could have been more novel. In 1973, with just a few years between us, the book "Sybil" captured the public's imagination.
The main character, Shirley Mason, is said to have 16 different identities, and the novel is based on her life. Multiple personality disorder instances increased from a few hundred to thousands after the book was published, according to a 2011 investigation by National Public Radio. 
Mason eventually acknowledged fabricating the personas for attention despite the book's and miniseries's success.
Other explanations for multiple personalities have also been debated and even mocked. Dr. Dorothy Lewis is one psychiatrist who has been accused of encouraging criminals to use mental illness as a legal defence.  
Is DID a real condition, or was it just a "psychiatric phenomenon," as NPR put it?
According to a 2016 research published in the Harvard Review of Psychiatry, the condition is not only a passing trend but a genuine medical issue.
Cases of Dissociative Identity Disorder (DID) have been documented in academic literature for several centuries. 
 The research says. Since the release of DSM-III in 1980, four versions of the DSM have characterized, acknowledged, and included DID. The fact that DID has been formally recognized as an illness for almost three decades disproves the idea that it is a passing trend.
It then moves on to dispel another urban legend: that the condition is being overdiagnosed. 
According to the paper, research indicates that a majority of persons who fulfil the criteria for Dissociative Identity Disorder (DID) had undergone mental health treatment for 6-12 years prior to receiving an accurate diagnosis for DID.
Furthermore, it should be noted that patients have been consistently discovered in various samples, including outpatient, inpatient, and community settings throughout different regions globally.
Nonetheless, this diagnosis is rather uncommon. About 1.5% of the world's population has been diagnosed with it.
Having several personas is conceivable, even in the hundreds.
According to the (NAMI), "a person living with DID may have as few as two alters or as many as 100." "Around ten seems to be the norm."
Milligan asserted in court that persons with DID frequently have bouts of forgetfulness and time loss; the alliance confirms this. 
These people may need to remember some or all of the recent past, as stated by NAMI. They may keep running into strangers who insist they know them, get lost in familiar places, and unearth goods they can't recall buying.
They point out that those who suffer from DID usually don't know they do until they get a formal diagnosis from a doctor. 
Psychologists concluded that Milligan's condition was caused by his abusive upbringing. Extreme childhood trauma is linked to dissociative identity disorder.
Verily, as per the Harvard research, "DID patients doth usually find solace in psychotherapy that doth addresseth trauma and dissociation in accordance with the wise counsel of experts."
Do We Know If Billy Milligan Raised Any Kids?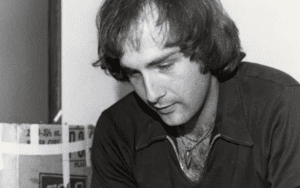 No one knows of any of Billy Milligan's offspring. His only known blood related is his sister, Kathy.
Is Tom Bonney Suffering From a Disorder Caused by His Therapist?
When Tom Bonney shot his daughter 27 times in November 1987, he was clearly suffering from mental health concerns (mood swings, anger management problems).
Before Dr. Paul Dell hypnotized the defendant and uncovered 10 personalities, including an alter named Damien, who had supposedly committed the murder, the terms "Mr. Bonney" and "multiple personality disorder" had never been used in the same phrase. Dr. Dell mentioned Mr. Bonney's grandmother's death when he was 10 as the traumatic event that fractured his psyche.
However, this diagnosis had a few flaws. First of all, Mr. Bonney had admitted to reporters immediately after his arrest; "It was just temporary insanity; somebody going over the edge," Bonney stated, after denying any role in his daughter's murder for weeks. I was feeling down. A married man with a child was seeing my daughter.
Also problematic is the fact that Dr. Dell's impartiality as an expert witness in the evaluation of Mr. Bonney's mental condition was heavily questioned during the trial.
Based on newspaper reports of Mr. Bonney's self-reported vague amnesia from some of the details of the crime and Dr. Dell's firm belief that multiple personality disorder was not only under-diagnosed but a natural response to trauma as blood clotting is to a person whose cut his finger while slicing a bagel, it was said that Dr. Dell had "diagnosed" Mr. Bonney before ever meeting him.
Dr. Dell contacted Mr. Bonney's defence counsel and volunteered to help with an evaluation for MPD because he considers himself an expert in the field.
The clinical psychiatrist who had been essential in creating the formal diagnosis of MPD for the APA's handbook of mental illnesses, however, was very critical of Dr. Dell's diagnosis while testifying.
After watching 13 hours of videotaped interviews between Dr. Dell and Mr. Bonney, Dr. Philip Coons testified that the psychologist asked leading questions, failed to conduct a thorough interview before jumping into hypnosis, and improperly suggested that Mr. Bonney had other personalities and that, if so, he might be committed to a hospital rather than a prison. Mr. Bonney received a life sentence for his crimes.
The "Mad" Bias of Ken Bianchi.
The takeaway here is that a forensic evaluator's methodology must differ from that of a clinician since mental illness may be manufactured, and experts can be duped.
After teaming up with his cousin Angelo Bueno as the Hillside Strangler and raping, torturing, and killing 10 women in Los Angeles between October 1977 and February 1978, Kenneth Bianchi went on to do the same crimes in Washington State, where he was responsible for the deaths of two women on his own.
After his arrest for the Washington murders, Bianchi provided a string of implausible alibi explanations, including convincing a female friend to falsely say he was with her at the time of the murders (she did, but she was not believed and later recanted) and attempting to pressure his mother into typing up and mailing an anonymous confession (she refused).
Nonetheless, Bianchi convinced four psychiatrists that his alter ego "Steve Walker" was responsible for the killings, a claim he supposedly made while under the influence of hypnosis when one of the specialists asked to talk to "another part of Ken."
The prosecution had Bianchi examined by Dr. Martin Orne. Meanwhile, detectives learned that 'Steve Walker' was the name of a college student whose transcripts Bianchi stole in order to set up a fraudulent psychiatric practice, that he had recently watched the film Sybil prior to his evaluation, and that he had read numerous psychology books, including a book on the classic MPD case, The Three Faces of Eve.
By explaining to Bianchi that most "multiples" had more than two personalities, for instance, hypnosis specialist Dr. Orne was able to prove that Bianchi was faking his hypnotic state and moulding his behaviour to meet the diagnosis. This allowed "Billy" to emerge.
He eventually caved and acknowledged the lie as part of a plea bargain. According to an interview he gave in 2015, he thought his numerous personas on camera were "hypnosis-induced caricatures seemingly mimicking actress Joanne Woodward's portrayal of "Eve".
The Summing Up
The recent success of the film Split has renewed interest in the insanity defence, which has fallen out of favour due to its extreme rarity. This may be because, since the 1980s, juries have increasingly held that unless an alter was plainly insane or deluded, the individual is nonetheless liable for what happened when a dissociative personality disorder is presented as an insanity plea.
From a legal standpoint, new studies provide both clarity and confusion. One study from 2016 lends credence to the theory that dissociative identity disorder (DID) emerges in the wake of extreme trauma (as opposed to the therapist's suggestion), while another study casts doubt on the possibility that one personality can have complete amnesia for the actions of another.
Forensic psychologists can best shed light by investigating the defendant's background previous to his arrest and knowing what real DID should seem like and what it should not. No one wins when a faker gets free or when a legitimately ill person is convicted.
Questions & Answers
Is it possible for people with several personalities to interact?
Multiple personas frequently operate independently of one another. They need to be reminded of how the host acts when another personality takes over.
When did Billy Milligan start having problems?
Billy Milligan suffered horrific torture at the hands of his stepfather, Chalmer Milligan when he was a boy. After Billy's father committed suicide when he was four, his mother remarried.
Billy Milligan has how many different personas?
Billy Milligan was actually 24 different people. While several were created during and after his trial, at least ten of them had been in the works before he went to court
For more detail click here,