<!– PLACE THIS SCRIPT INTO THE DOCUMENT HEAD –> <!– END OF HEAD CODE – > <!– PLACE THIS BLOCK INTO THE DOCUMENT BODY –> <!– END OF BODY CODE –>
Some Methods to Build an Unbreakable Bond With Your Children
  HARD FACTS
A healthy and Unbreakable Bond between parent and child depends on frequent and high-quality communication between the parties.

Regularity and stability in the home create natural and fruitful communication conditions.

Parents should be patient and trusting rather than reactive and overbearing.
Unbreakable Bond Between Parent and Child
Both the frequency and quality of conversations between parents and their children contribute to the health of the relationship between them. It's essential since it helps strengthen family ties at home.
Even though families are supposed to be safe havens, children, especially in their formative years, may seek refuge elsewhere or retreat from their parents owing to anxiety about being judged or frequent arguments.
While it's great when kids find ways to express themselves, strained parent-child relationships can lead to adverse outcomes like the ones listed below.
Putting a stop to debates over delicate issues

Raising the risk of substance misuse in children

Loss of confidence and safety

contributing to feelings of inadequacy

It is essential to foster an atmosphere of openness and acceptance where dialogue can flourish.
The following tips for talking to your kid can help you maintain a strong, loving bond with them as they age.
The Best Goat Milk Formula; Components, Comparison With Cow Milk,  and Where to Find High-Quality Formula for Your Child  
1. Calm Down Things and Open Up More Information.
According to research, parents living in chaotic homes struggle to talk meaningfully with their kids.
According to the study's primary author, psychologist Jackie Nelson, "stressful experiences, such as living in a chaotic home environment, can deplete parents' regulatory abilities, making it more difficult for them to remain responsive and positively engaged with children throughout the day."
The study highlights the significance of establishing regularity and consistency in the home to promote accessible and fruitful interactions, enabling meaningful connections. Here are a few suggestions that could be useful:
Eating Together As A Group
Setting aside time once every few weeks as a "family day."

Deliberately setting aside time each day for meaningful exchanges.
These methods are meant to establish a routine within the household; this has been shown to strengthen family connections and dialogue.
There may not be a manual for ideal parenting. Still, years of study have taught us that not all "effective" parenting techniques are beneficial. Learn to distinguish between being a strict disciplinarian and a firm authority figure.
Authoritarian parenting is characterized by an overt display of power and an emphasis on enforcing rules and restrictions.

Parenting in the authoritative method emphasizes discipline and routine while encouraging individuality.
An article from the Journal of Child and Family Studies released in 2018 demonstrates the benefits of authoritative parenting. Parents can lay the groundwork for their children's success by adopting a traditional stance. Some advantages of being a firm parent are as follows:
Your parenting style encourages emotional maturity in your offspring.

You make it possible for them to speak freely about how they feel.

They become more confident and able to handle difficult situations thanks to you.

You encourage people to express themselves in constructive ways.
You Foster in Them a Capacity for Fresh Viewpoints
.
Parents may enhance their children's emotional health and encourage open communication by balancing authoritativeness and warmth, understanding, and establishing reasonable limits.
Teach Your Children How to Communicate With Others? or Communication Skills for Your Loves One
3. Have Faith and be Patient, Even If You Don't Like It
.
According to research on Developmental Psychology in 2015, children start caring about how they come across as early as preschool. 
They are more willing to share positive and negative experiences when they feel safe doing so. What this means for our understanding of children's susceptibility is substantial.
Understanding how to guide your child through the disclosure process might be difficult for some parents. One potential drawback of having a strong emotional connection to your offspring may exacerbate tensions between your expectations for their behavior and their own.
However, parents should trust and be patient with their children, refraining from rash responses or overly probing to encourage open communication and create a safe environment.
This moderation fosters an environment of trust and clears the way for children to confide in their parents with private information, which helps parents guide their children and assure their safety.
4. Reading
It's common knowledge that reading aloud to kids is an excellent way to boost their language and literacy development. Reading aloud to youngsters, however, has been shown to promote the growth of neural circuits in the brain that are crucial for social bonding.
This makes sense when you think of reading aloud's social and emotional aspects, like cuddling up and sharing a moment of silence. Suppose you and your child make reading a regular family activity. In that case, you're already taking advantage of a fantastic method to connect.
How 'Helicopter' Parents Cause the Mental Health Crisis in Today's Young Generation?
5. Art
Making arts or crafts with kids is a great way to spend quality time together while providing therapeutic benefits. You'd be hard-pressed to find a kid of any age who isn't fascinated by at least one kind of visual expression.
Taking part in creative activities with kids allows them to release pent-up emotions, creating the framework for developing their emotional quotient. Younger kids who haven't developed the language skills to describe how they feel and younger children who lack the emotional maturity to articulate their feelings are particularly vulnerable to this. Your relationship with your child is more likely to flourish when they can express their individuality and creativity.
6. Music
You can reap many rewards from participating in musical pursuits, like jamming out to the "Trolls" soundtrack or seeing your kid play an instrument. (Without realizing it, your kid will also engage in a kid-friendly mindfulness activity.)
Processing aural input and coordinating motor abilities makes it tough to think about a blunder from yesterday or the upcoming test.
7. Nature
<!– PLACE THIS SCRIPT INTO THE DOCUMENT HEAD –> <!– END OF HEAD CODE – > <!– PLACE THIS BLOCK INTO THE DOCUMENT BODY –> <!– END OF BODY CODE –>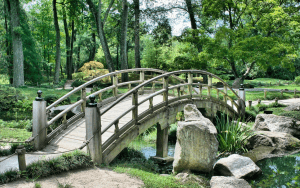 Experiencing anxiety? Parents' stress is a primary reason they don't spend more time with their kids. The emotional and physical well-being of both you and your child will benefit greatly from time spent in nature together.
Playing in nature outdoors has been shown to have numerous positive effects on children, including lowering stress levels, heart rates, and blood pressure. Natural disasters are no laughing matter. 
If you don't have time for a walk, try watering a plant in the same pot. These investigations demonstrate that even minute amounts of nature can have significant effects.
4 Ways That Break Sibling's Relationship, and 4 Reasons Reconciliation Is So Hard
8. Play
It makes sense to try to interact with kids through something as natural as play, as that's how they learn crucial life skills (and also kids' language). When adults join their children in their space and act as they direct, beautiful things can happen, including switching roles in the relationship and gaining a new perspective on our children.
By playing with us, our child can see us not as a constant threat but as a friend on their side. Playing with children has been proven repeatedly to alleviate attention-seeking behaviors (hello, whining) and separation anxiety in children. Here we come, Shopkins!
9. Direct Contact
According to research, humans can detect certain emotions like love, gratitude, and compassion through a purely tactile experience. 
Looking at it this way, it's clear how important touch is in establishing trusting relationships between parents and their children.
Physical contact can be an effective intervention for children and their families when handled with care. Many of us were raised on a steady diet of piggyback rides and living room wrestling, both of which can be helpful for children who are having trouble with emotional regulation or who have emotional or behavioral difficulties.
10. Cooking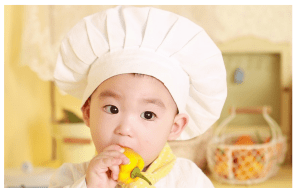 Most family meals are high-stress affairs. Attempts to get kids away from the kitchen during dinner prep are a common source of this. Most parents would attest that this only encourages their kids to keep pressing forward on their mission to the kitchen. 
Instead of fighting it, why not use this opportunity to connect with your kid?
Involving kids in meal prep has been found to positively affect family unity, including a decrease in behavioral issues. Having children help prepare meals may add extra time and effort, but the benefits outweigh the drawbacks.
11. Tabletop RPGs
Even though I've had kids come into my office who didn't know what board games were, it's true that kids today still like playing them. Many positive outcomes for the parent-child relationship can be attributed to the symbiotic nature of the interactions involved. 
Children seem comfortable opening up in the back-and-forth rhythm of a board game, reminiscent of a conversation.
Playing board games together can be an excellent method for parents to help their children find healthy outlets for negative emotions by reflecting them back.
Conclusion
A parent-child relationship that is strong and healthy is built on a foundation of open communication. The obstacles that stand in the way of deep conversations and threaten the link between parents and children can be surmounted by adopting these three principles.
VISIT WEBSITE FOR MORE DETAIL,