<!– PLACE THIS SCRIPT INTO THE DOCUMENT HEAD –> <!– END OF HEAD CODE – > <!– PLACE THIS BLOCK INTO THE DOCUMENT BODY –> <!– END OF BODY CODE –>
Why Transgender People Suffering More Mental Health Issues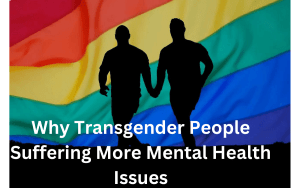 The Transgender Community and Mental Health Issues
The transgender community is disproportionately affected by mental health issues. While 6.7% of the U.S. population suffers from depression and 18% from anxiety, over half of those identifying as transgender do so because of mental health issues. More than 41% of trans men and women are estimated to have attempted suicide, almost nine times the rate among cisgender people.
The alarming rise in reported occurrences of mental illness begs the question: why? Transgender people are subject to abuse, harassment, and other forms of prejudice regularly.
Distress and Impairment
Substantial evidence suggests that these events lead to the "distress and impairment, considered basic hallmarks of mental disorders," among this demographic, according to a study published in The Lancet in July 2016.
The transgender community is disproportionately affected by mental health issues. While 6.7% of the U.S. population suffers from depression and 18% from anxiety, over half of those identifying as transgender do so because of mental health issues.
More than 41% of trans men and women are estimated to have attempted suicide, almost nine times the rate among cisgender people.
The alarming rise in reported occurrences of mental illness begs the question: why? Transgender people are subject to abuse, harassment, and other forms of prejudice regularly.
Substantial evidence suggests that these events lead to the "distress and impairment, considered basic hallmarks of mental disorders," among this demographic, according to a study published in The Lancet in July 2016.
Shame and Disdain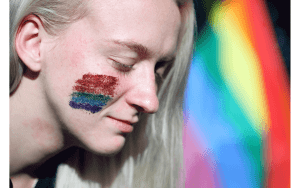 Psychologists have known for decades that experiencing humiliation, abuse, or other social exclusion can negatively impact mental and physical health. A paper on the impacts of discrimination was published by the American Psychological Association in March 2016.
It noted that "having to cope with discrimination creates a heightened awareness and changes in behavior, which in itself can generate stress reactions" for many people.
Stress levels are considerably greater for LGBT adults who have experienced prejudice (6.4 vs. 6.0). Adults who are not members of the LGBT community but who have still been subjected to prejudice report significantly higher stress levels (5.5 vs. 5.0).
Researchers at the Universities of Various States of the U.S.
Led by Wendy Berry Mendes, found that people who are the focus of discrimination are more inclined to try new things.
Researchers found that people who were told negative things by confederates during an online discussion (such as "Someone's a little high on themselves" or "I can't tell where you're heading with this…") were more likely to take risks in a later low-stakes card game.
Rejection has been linked to "greater cortisol increases, less efficient cardiac output, increased vascular resistance, and impaired memory recall," according to the Association for Psychological Science.
This pattern of physiological reactivity has been linked to accelerated "brain aging," cognitive decline, and early risk for Alzheimer's disease when experienced chronically and excessively.
Those stigmatized may be less inclined to seek medical attention, more likely to engage in dangerous behaviors like unsafe sex or substance abuse, and more prone to turn to destructive coping mechanisms like alcohol or drugs.
A New Study Found That Peripheral Users are the Ones That Really Make a Difference in Online Discussion.
Social Discrimination
<!– PLACE THIS SCRIPT INTO THE DOCUMENT HEAD –> <!– END OF HEAD CODE – > <!– PLACE THIS BLOCK INTO THE DOCUMENT BODY –> <!– END OF BODY CODE –>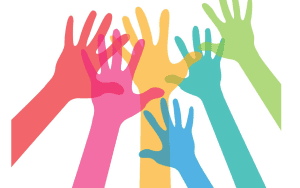 Discrimination from Medical Professionals. 
Many transgender people have also reported discrimination from medical professionals. The majority of the 452 transgender residents of Massachusetts (65%) who participated in a 2015 study published in the Milbank Quarterly reported experiencing discrimination in the context of public accommodation.
Including hospitals, health centers, public transportation mechanisms, and shopping centers), and 24% reported experiencing discrimination in a health care setting, which was associated with up to an "81 percent increased risk of adverse emotional and physical outcomes. "
According to a survey50% of transgender people "reported needing to teach their medical providers about transgender treatment." One in five trans people has also said they were "refused care due to [they're] transgender or gender non-conforming status."
The Lack of Medical or Social Acceptance and Empathy can Have Disastrous Effects.
 According to research by Simran Shaikh and colleagues in the research study paper of the International AIDS Society, transgender people "frequently endure significant levels of perceived and internalized social stigma, social isolation, discrimination, and victimization at the interpersonal and communal levels."
The pervasive rejection transgender persons suffer in society devastates their sense of self-worth and capacity to participate in social activities. They suffer from many health and mental health issues, like depression, anxiety, stress, etc., and overall results within this cohort are due to these situations.
Social victimization may be associated with this group's poor sexual health and harmful alcohol usage.
Since "most medical training ignores comprehensive instruction surrounding transgender health problems," Saikh et al. conclude that "health professionals lack the needed knowledge and capacities to give specialized treatment to transgender people."
An Another Study Findings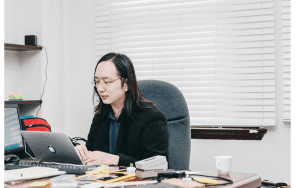 Cadyn Cathers, a professor at Antioch University Los Angeles and a psychiatric assistant specializing in transgender clients, has faced discrimination in her own life.
The free flap of skin taken from his arm to build his penis during the nine-hour gender-confirming surgery left him with a skin infection, so he sought treatment from a dermatologist. The dermatologist looked at his privates against his will.
Actor Sylvester Stallone Loses Money on His Villa Sale in La Quinta, California
"She insisted on seeing my nether regions. I emphatically denied that was the case. Finding the origin of the contamination is the last remaining step. We spent some time with him discussing the issue. Last but not least, I declared, "I'm out," and left.
To ensure his wounds were healing properly, Cathers claims he called more than 30 clinics looking for a physician specializing in skin grafts. Yet, he continued to hear nothing back. Cathers recalls thinking,
"I would get hung up on if I claimed I had gender-confirming surgery,"
so she decided to imply she was "in an accident" to attract attention.
Cathers Often Contemplates the Worst-Case Scenario
He was gravely ill and must see a specialist but cannot get an appointment because no doctors accept transgender patients. If he were to require emergency medical attention and the staff there were unaware of his gender-confirming surgery, he might not receive the care he needs.
They may be unfamiliar with safely inserting a catheter into a patient whose urethra has been repaired. The urethra of persons who have had a phallus constructed "may be inserted through the phallus, or it may still be positioned under the phallus, at its base," says the Gender Identity Research and Education Center.
The Life Story of Queen Elizbeth II
High Rates of Homelessness
High rates of homelessness (especially among teenagers) and unemployment are encountered by transgender people due to guardians who refuse to accept gender non-conforming young adults and employers who discriminate against acceptable candidates due to dress or presentation.
A youngster under 18 cannot be denied food or shelter. However, transgender people still lack protection from discrimination on the job, thanks to federal law.
Experiencing a Loss of Self-Awareness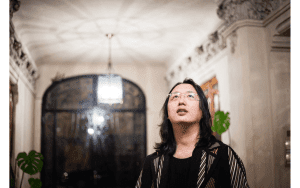 <!– PLACE THIS SCRIPT INTO THE DOCUMENT HEAD –> <!– END OF HEAD CODE – > <!– PLACE THIS BLOCK INTO THE DOCUMENT BODY –> <!– END OF BODY CODE –>
Rejection, prejudice, abuse, and other forms of mistreatment all have the potential to stunt the emotional and social growth of transgender people. For example, Cathers told me about a theory from Heinz Kohut's self-psychology that says,
"In order to develop a fully formed self, you must have your needs for mirroring (having a caregiver accurately reflect your emotional state), idealization, and twinship (having someone who is 'like you,'
That makes you feel you are not alone in the world) met." Cathers observed that many transsexual persons grow up without these necessities, leaving them vulnerable and isolated.
At a young age, Cathers sensed that "something was lacking" from his physical self. It wasn't until he encountered transgender role models and people who understood how he felt in college that he began to identify as transgender.
"Coming out" at a younger age is a goal for many transgender people. But, when they experience rejection or discomfort from Someone they care about, they are stunned back into silence (such as a parent or close friend).
Von Scully, of the ESL Blog Tra(n)velling Man, Experiences
writes about the excruciating physical pain he endured as a teenager. When Scully was 14, she began experiencing gender dysphoria, which she describes as a sensation of "pushing out on my own skin, trying to get out" or "like an itch that I could never scratch."
"I've always been comfortable in my flesh but never understood why. There was a sudden discomfort, though. My face and demeanor were very masculine, but my physique didn't match. Like Gollum, I felt like I had been stitched together.
Biography of Queen Elizabeth 2
 "Sometimes I feel like maybe I'm not a female, maybe I'm a boy, too," Scully says she informed her, "and she got really upset." I had to pull away and bury my emotions because of how strongly she felt.
Reports of violence against transgender people may deter the public from identifying with the gender they feel most accurately reflects who they are. Although he eventually came to embrace the potential of his own death.
Cathers spent his early college years convinced that the shockingly high number of transgender persons murdered because of their gender identity could not be justified.
Hence, the option was either to die with a sense of energy or to go through life emotionally and spiritually lifeless.
Scully felt dead inside as well as he avoided discussing his trans status: "For a while, I just sort of stopped being because I couldn't help it." As I was being completely truthful with myself, I realized that I would never be able to achieve my goal of tranquility.
Benefits from Admitting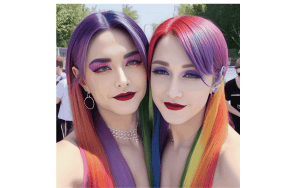 The mental health of transgender people improves when they have supportive friends and neighbors (including their peers, mentors, and family). This shows how our environments (and the people in them) can significantly impact our mental health and our susceptibility to acquiring mental diseases.
When transgender youth were given support from their families, friends, and teachers in their decision to dress and socialize as the gender they identified, the study found that they "had only marginally higher anxiety symptoms" and "developmentally normative levels of depression." This study was published in Pediatrics in February 2016.
When you accept your peers, whose approval has been found to minimize the harmful impacts of discrimination, you can lessen the pain of living with the gap between the gender you are assigned by society and the gender you feel you are.
According to Cathers and Scully, Strong Social Support 

Benefits
According to Cathers and Scully, strong social support networks facilitated their transition from one gender to the other and their following gender-affirming procedures.
Partners in a romantic relationship, friends, family, medical and mental health specialists, and our trans role models all contributed to this system of care.
"I spent five years figuring out what kind of man I wanted to be before I started to transition," Cathers says. "After I got going, I began to feel better and better. At last, I had the freedom to go on dates, meet new people, and advance in my career.
Something incredibly vital transpired. As Cathers puts it, his transformation is like recovering from a cold: As soon as it vanishes, Someone says, "Wow, I'm functioning so much better now.
In May 2015, at 24, Scully had a double mastectomy and began testosterone replacement treatment. "I feel honestly sexy for the first time," Scully says of his newfound attractiveness.
I only started making use of mirrors recently. I go to the gym daily. More importantly, I've stopped buying ugly, loose-fitting clothes to disguise my body. Similar to having a birthday each day of the year. For me, the best present is the first moment of each new day. And I have no responsibility to return it.
How Secure Are We; Against Threats to Our Financial Strategy?
Scully says his mother struggled to embrace him as a teenager, but she grew to embrace the man he became. She started to take me seriously about hormones when I made it plain. This wasn't some random idea that sprung into my head. She accompanied me on my initial trip to the doctor for hormone replacement therapy. After that, her dedication level skyrocketed.
The Parent Trap
As depicted in "The Parent Trap," Mom was put in a difficult position. Jennifer Campisi's second child's transgender revelation took her by surprise. Yet, she claims to have faith in acceptance's mental health benefits.
 Her child showed evidence of gravitating toward male peers as early as kindergarten, although he was born a female. To begin, he disliked taking on the role of the conventional female character in games, preferring instead to assume the role of "the dad."
 According to Campisi, E.J. (then known as "Eva") started insisting that people call him "Jake" or "Adam" when he was about four years old. Campisi reflects,
"We didn't know what to do; the youngster was asking the craziest questions, such, 'When I get older, do I need to marry a boy?' and 'Do I have to get boobs?'"
Campisi brought up E.J.'s older sister with no inquiries or demands on her part. At age five, E.J. started wishing he was a boy and eventually informed his family it was all he wanted for Christmas.
Five Stars for the World's Tastiest Liver and Onions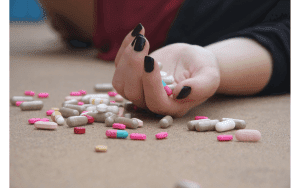 Campisi and her husband looked for a facility to help them. They ultimately settled on the pediatric endocrinology clinic at Children's Health in Dallas. E.J., now 10, receives comprehensive care through GENESIS, including monitoring his puberty (and hormone medication, if necessary) and attending therapy sessions.
Campisi and her husband are both involved in GENESIS's family therapy program. Campisi co-founded the group to support families in the Dallas-Fort Worth area dealing with transgender children.
Without a shadow of a doubt, Campisi had her reservations before she accepted E.J.'s gender identification and his choice to present as a boy. Nonetheless, it seems that social acceptability helped her as much as it did her son:
"My biggest issue was how to explain this to others and what they may think of my son." The presence of loving, understanding people who knew my child well and could empathize was a tremendous boon. Another thing that helped me change my mind was hearing about other families whose kids were happier following the move.
Dr. Meredith Chapman, a Child and Adolescent Psychiatrist With the GENESIS Program, 
Says it's important to find communities and support networks that understand and accept you. The idea that transgender people are something new is widely held yet incorrect.
Although transgender persons have been part of society for millennia, mainstream American culture has recently begun to accept them. What's changed is that we have the vocabulary to discuss and acknowledge transgender people's experiences.
 Still, the internet has been a wonderful help in raising awareness, which can simplify sharing one's experience and gaining insight into where to find appropriate answers at younger ages.
Campisi stated, "Meeting other parents who were going through the same process with their transgender child soothed us that it was going to be okay — that he, E.J., would be okay if we supported him."
The medical repercussions of treating E.J. and other youngsters like him with puberty blockers and cross-sex hormones are unknown. But Campisi says she is more confident now and that the only way forward is to keep the public updated constantly.
Dwayne The Rock Johnson Picks Up $9.5 Million Georgia Farm.
 In my opinion, that qualifies as "becoming public" as well. They will see that E.J.'s family and others like it are no different from any other once they get to know them. They are consistently active in employment, education, and worship. Everyone Understands Each Other.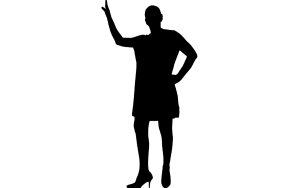 It's natural to feel down after being rejected initially and going through the anguish of realizing that one's physical body doesn't match their internal gender. Cathers admits that some people have the sense that the trans community is full of hostility because of the way they view the trans community.
 "Well, obviously, if you're living incongruously and in a culture that doesn't accept you, you aren't going to be happy," Cathers adds.
Scully understands how you feel. Nonetheless, he is cognizant that calls for increased compassion can come across as hostile in certain settings. Scully has been emphasizing the importance of improved empathy for this reason.
Often, "the questions and wondering that come forth from cis persons are really innocuous," he says. They are comfortable with claiming either gender. Maybe they've never felt the naked need to remove their own skin.
Elon Musk; Short Life Story of the Boy Who Change The World
Although it may be difficult, it is in everyone's best interest to try to view the world through the eyes of the other person in a conversation, regardless of their gender. "There is no us versus them," Scully adds. It's as if I'm living a life that nobody else does. That doesn't boost or diminish the legitimacy of any certain person.