<!– PLACE THIS SCRIPT INTO THE DOCUMENT HEAD –> <!– END OF HEAD CODE – > <!– PLACE THIS BLOCK INTO THE DOCUMENT BODY –> <!– END OF BODY CODE –>
The Best 10 U.S. Study Abroad Advisors
Taking advantage of the opportunity to study in a foreign country can help students grow intellectually, personally, and culturally. It's a once-in-a-lifetime opportunity to experience something new and different. Students can better understand and appreciate the diversity of the world by engaging with regional customs, dialects, and ways of life.
Study Abroad Advisors
Studying abroad allows students to expand their social and professional circles. These connections could lead to lifelong friendships, fruitful professional collaborations, and a broader perspective. As a result, this article lists the top 10 study abroad advisors in the United States.
1. CIEE
The Council for International Educational Exchange (CIEE) facilitates international student exchange and study abroad initiatives. It provides several internships, study abroad, and exchange opportunities for college students. CIEE operates its programmes in many countries worldwide, including Asia, Latin America, Africa, and the Middle East.
CIEE programmes are designed so that students can earn transferable academic credit that can be utilised at their home institutions. To help students prepare for their Study abroad experience, it includes health and safety guidelines, orientations, and other pre-departure material.
2. IES International
It is a non-profit group that helps college students find internships and study abroad programmes. Its doors first opened in 1950. Chicago, Illinois, serves as home base for IES Abroad. It offers several study-abroad options in a wide variety of countries. Coursework, opportunities for experiential learning, and full cultural immersion are common features of IES Abroad's programmes. They hope to provide students with a well-rounded education beyond textbook learning.
3. EducationUSA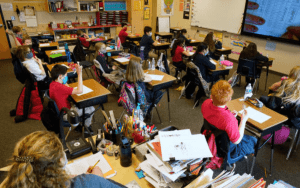 The United States Department of State operates EducationUSA counselling centres in over 170 countries. They offer many different services for international students trying to figure out how to study in the United States.
Knowledgeable advisors may help students with a wide range of issues, including finding the right school, choosing the right course, meeting entrance requirements, taking the right examinations, applying for financial aid, obtaining a visa, and adjusting to a new culture, among other things.
It also maintains strong relationships with academic institutions in the United States. They collaborate with international student admissions officers, faculty, and advisors to improve two-way communication and provide students with up-to-date information. EducationUSA also facilitates the participation of American higher education institutions at international college fairs.
4. AIFS
Advice from American Experts on Studying Abroad
The American Institute of Foreign Studies (AIFS) is an excellent example of a prestigious educational establishment. It has been providing educational and international exchange opportunities for almost 50 years.
AIFS is an organisation that helps college students find Study abroad programmes worldwide. Courses offered during summer and winter in addition to regular academic year. Liberal arts, business, STEM fields, and more are all represented in AIFS courses. AIFS also provides pre-departure information and orientations for students to help them get ready for their Study Abroad adventure.
5. IFSA
The Institute for Study Abroad (IFSA) is an organisation that helps college students enrol in Study abroad programmes. Many different study-abroad opportunities exist through IFSA's partnerships with educational institutions and other organisations worldwide.
They provide courses throughout the year (fall, winter, spring) and summer (humanities, social sciences, STEM, and more). It has various countries in Asia, Europe, Latin America, Oceania, and Africa where it broadcasts its programmes. As a result, they supply several possibilities for language study and immersion packages, as well as a wide range of classes given in English.
6. CIS
The abbreviation for "Centre for International Studies" is "CIS." It's an organisation that helps undergraduates find internships and study abroad programmes.
CIS offers a wide range of study-abroad packages in many countries. Short-term, summer, and semester-long courses are offered in various disciplines, from the humanities and social sciences to business and beyond. Internships are available through CIS Abroad for students interested in gaining international job experience.
7. ISA
ISA is an abbreviation for "International Studies Abroad." It offers numerous study-abroad packages in countries all around the world. All subjects, from the humanities to business, are represented in their year-round, summer, and semester-long courses.
Internship options are available for students who want to gain international work experience. Asia, Europe, Latin America, Africa, and the Pacific are only some regions where ISA has implemented its activities. While studying abroad, ISA assists students in finding and securing lodging.
8. Study Abroad at SIT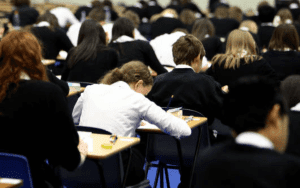 Programmes provided by SIT Study Abroad (School for International Training) include an emphasis on experiential education, full cultural immersion, and scholarly inquiry.
It also has extensive programming in several countries in the in the  Africa, Asia, and  America. The programmes typically focus on urgent global issues such as climate change, social justice, human rights, migration, and sustainable development.
SIT Study Abroad also offers pre-departure information and orientations covering health and safety regulations to help students prepare for their Study abroad experience.
9. CAPA
Advice from American Experts on Studying Abroad
CAPA is the acronym for the Centre for American Progress in Action. It allows college students to intern or study in major cities worldwide. Their courses are designed to help students develop their skills and knowledge through classroom study, internships, and other real-world experiences.
CAPA offers more than London, Sydney, Florence, Shanghai, Dublin, and Buenos Aires curricula. Each location is chosen for its unique cultural experiences, academic opportunities, and opportunities for students to engage with the local community.
10. World Education Services (WES)
Global Academic Services,
World Education Services (WES) is a non-profit organisation that helps international and immigrant students get their credentials evaluated. WES provides document verification services to ensure the authenticity of submitted academic credentials.
To have the manuscripts checked for accuracy and approved by relevant educational and testing authorities. It also offers consulting services to help international students understand and succeed in the U.S. educational system. WES offers degree verification services to employers, schools, and licencing agencies.
Conclusion
Best U.S. study abroad consultants ranked. It offers first-rate support and resources for college students planning international study trips. These advisors have established networks with prestigious institutions worldwide, allowing them to provide students with a wide range of options and access to the highest quality programmes.
It also places a premium on the safety and well-being of its students. They ensure the students are well-informed on local regulations, health care coverage, and living arrangements.
For more information click here