<!– PLACE THIS SCRIPT INTO THE DOCUMENT HEAD –> <!– END OF HEAD CODE – > <!– PLACE THIS BLOCK INTO THE DOCUMENT BODY –> <!– END OF BODY CODE –>
Best Recruitment Agencies in USA for Foreigners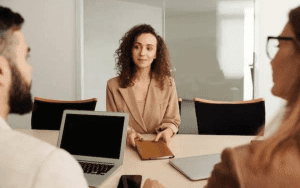 Are you a foreigner in search of employment in the United States?
 It's easier to get hired with prior experience in the workforce. That's when staffing firms come in handy. You can find a job that is a good fit for your talents and expertise with the help of the Best Recruitment Agencies in the USA for Foreigners. This article lists the best ten international recruitment firms in the United States.
Best Recruitment Agencies in USA
Companies and other organizations often use the services of recruiting agencies to help them locate qualified candidates for open positions.
Recruiting is time-consuming and expensive; not all companies have the in-house experience to attract and hire top talent.
Companies benefit by saving their time and resources by outsourcing recruitment to experts so that their current staff can focus on what they do best.
Specialist firms have access to a large pool of qualified individuals and serve as experts in their respective fields. Therefore, employing the services of an agency improves a company's odds of locating top-tier candidates to fill open positions.
When an organization hires a staffing firm to fill a position, it will post openings on its website and any external job boards it chooses. Companies can hire multiple agencies to do the same job.
Remember that staffing firms may suppress information about their client companies to discourage prospects from approaching them directly. 
This is because the recruitment agency is only paid if one of the prospects they found gets hired. The practice may frustrate candidates, although it is standard in the UK employment business.
Recruitment consultants are those who work for staffing firms. It is their responsibility to network with prospective clients, the companies whose job openings they hope to fill, and prospective employees, the people actively looking for work. That's how they pull in the dough.
Keep in mind that recruitment consultants only receive payment if and when they are successful in filling positions. Therefore, they will only interact with you if they believe you will likely be hired due to your many desirable qualities.
You can only treat a recruitment consultant like a life coach and expect them to do some heavy lifting for you. They are experts who can give you pointers on things like improving your resume. Still, they will only be able to steer your career in some significant ways.
Before enrolling with a recruitment agency, it is in your best interest to craft your CV to perfection. Give the agency as much detail as possible about the work you're looking for. They can better match you with available positions.
Check into many organizations before deciding on one to file with. As with most things, some recruitment companies are better than others. While most recruitment companies focus on their immediate geographic area, a select few operate nationwide.
How do Recruitment Agencies Operate?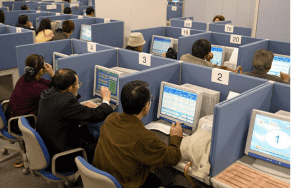 Employment agencies help both businesses wanting to fill open positions and job-seekers. 

The company only pays for the service if the agency successfully hires an employee. It's called "commission" for a reason.

An agency's involvement begins when a potential client contacts them about a job opening. 

The agency will then either use its existing database of applications to discover suitable individuals or publish the position online to attract those with the necessary qualifications. 

They will submit their resumes to the company when they have located qualified applicants.

Suppose a company is interested in interviewing one of the individuals presented by a recruiting agency. In that case, they will contact the candidate or have the agency introduce them. 

It is not standard practice for a recruitment agency to assist a candidate in preparing for an interview.

The company will pay the recruitment firm a fee if they place one of their candidates in a position. However, the agency only gets paid if the company ultimately decides to hire an in-house candidate.
A Recruitment Consultant Performs What Exactly?
Employment placement firms use recruiters to find suitable candidates for open positions.
Consultants in this field handle every aspect of finding a new job, including networking with employers and candidates, reviewing resumes, and assisting with interview preparation. As the employment process progresses, they also keep applicants informed.

Recruitment consultants are distinct from career coaches in providing candidates with varying degrees of assistance. Some will offer guidance and assist with resumes, but most will recommend people for open positions. This is because their clients, the companies, not the job seekers, pay them to find suitable employment.
Types of Recruitment Agencies in USA
<!– PLACE THIS SCRIPT INTO THE DOCUMENT HEAD –> <!– END OF HEAD CODE – > <!– PLACE THIS BLOCK INTO THE DOCUMENT BODY –> <!– END OF BODY CODE –>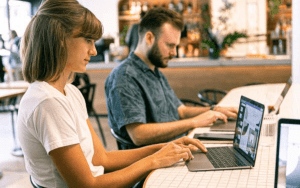 Professionals in fields as diverse as law, engineering, and electronics can get help from niche or speciality employment companies.
Those seeking work in a certain industry can benefit from these organizations' connections with employers in the field. Using a recruitment agency rather than going straight to a potential employer is the norm in some fields.
1, Regional Employment Service
To fill positions in specific cities like Manchester, Cardiff, or London, location-based recruitment services specifically target those cities.
These firms network with local businesses to introduce them to qualified residents.
2, Firm Specializing in General Recruitment
Generalist recruitment firms focus on filling positions across many different industries and geographies.
As a result of their breadth of service, generalist agencies in the UK are the largest and best-known in the industry.
Because of their existing networks, these firms can provide services in various industries.
3,

Staffing Firm Specializing in Temporary Jobs
Employment agencies specializing in temporary jobs place workers with businesses for a limited time.
Temporary workers are often needed during peak seasons or when permanent employees are away. Temporary job recruitment agencies fill these positions when they need to be filled immediately.
Staff hired through these agencies often get hourly wages from their clients, which are competitive with or even higher than permanent workers. Wages and additional benefits, if any, will often be paid by the temp agency rather than the hiring business.
As a job seeker, you can benefit from working with a recruitment agency because…
Pros and Cons of Recruitment Agencies in USA
Focused Job Hunting
 Expertise in the Recruitment Industry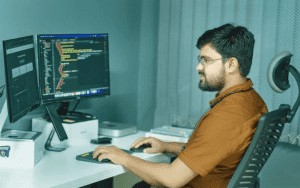 In-depth interviews for positions where internal recruiters have little experience may become necessary as your company grows and evolves. 

Agencies frequently use recruiters with industry experience to fill open positions. As a result, we have a more nuanced comprehension of technology occupations and the skills required for them. Furthermore, we can recognize marketable skills for your open position, which may need to be noticed by others in your company. 

Construction, oil & gas, renewable energy, chemicals, mining, technology, and electricity are just some industries with specialized teams of recruiters at Energy Resourcing. Because of our extensive experience, completing your most recent projects will be a breeze. 
Putting the Customer First 
Most of a recruiter's time is spent working without pay from our client in sight. If no suitable individual is found, no payment will be required. You will only be charged if the agency can help your company. 

Our services, resources, and knowledge are all geared towards finding the most qualified candidates to assist your business expansion ambitions. These are people for whom working for you is a dream job. 
 Being Familiar With the Market.
The greatest recruiters learn much about their field through interactions with customers and applicants. They can give you some good suggestions and useful information. This is a major responsibility for them. 

 With a recruiting firm, you can learn about industry trends, hiring challenges, compensation ranges, the skills in demand, the time it takes to fill a position, and more. 
An Added Bonus 
Some of the most qualified people may seek something other than work. Companies that locate candidates use the term "passive talent" to describe the applicants who are more difficult to approach. 

Using a recruitment agency means that our recruiters already know who those people are, how to reach them, and, most crucially, how to incentivize them to make a move. 
 We Specialize in This! 
The most compelling reason to hire a recruitment firm is that we specialize in filling vacancies like these. 

To increase the amount of qualified applicants, we develop engaging job postings. To uncover the best prospects early on in the hiring process, we thoroughly screen all applicants quickly.  

First and foremost, our staff is dedicated to fulfilling all your staffing requirements. Our primary focus is on locating top-tier personnel for your company. 
Facilitating the Job Search Process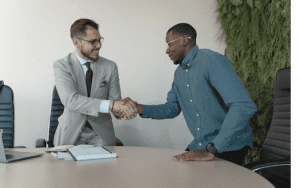 <!– PLACE THIS SCRIPT INTO THE DOCUMENT HEAD –> <!– END OF HEAD CODE – > <!– PLACE THIS BLOCK INTO THE DOCUMENT BODY –> <!– END OF BODY CODE –>
The job search can be stressful if you're applying for many jobs. Finding new prospects, conducting research, and following up on responses can all take time, making it difficult to keep track of your progress.

An employment agency can be of assistance in this regard. They'll have streamlined processes to handle applicants, customers, and ever-evolving openings, relieving some of the burden from your shoulders.

Your recruitment consultant will be the one to introduce you to potential employers. They will schedule meetings, provide updates, and offer comments. 

You can also get a head start on your investigation because they know important details about the potential employer.
Quicker Recruiting is the Primary Benefit.
Working with a recruitment firm might reduce the time it takes to fill unfilled positions. You won't have to waste time advertising for and sifting through resumes to identify suitable candidates. A recruitment service will perform all that and then present you with only the best candidates. 

In most cases, a recruitment firm can discover qualified, trained and desired individuals far more quickly than you can.

 Placement firms already have access to a sizable pool of qualified candidates. By gaining access to their extensive network of qualified individuals. By working with a recruitment firm. Your hiring process will go much faster now.
More qualified applicants
The quality of applicants you receive during a tiring pill increases when you work with a recruiting firm. We've shown that recruiting agencies have access to a vast pool of qualified individuals who have previously undergone extensive screening and reference checking. This ensures that you will only interact with thoroughly screened and evaluated applicants. 

In addition, staffing companies have extensive experience in candidate evaluation. Professionally trained to evaluate potential employees, recruiters work for agencies. They employ standard procedures to identify genuine specialists from competent interviewees. Additionally, they bring a wealth of valuable experience to the table.
 Expertise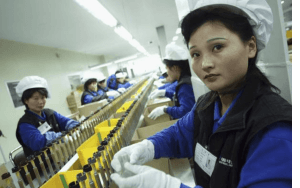 Your in-house recruiters may need more specialized knowledge offered by a recruitment firm. An internal recruiter may be tasked with filling various positions within an organization. 

However, most recruitment companies focus on filling positions in a specific field, function, or hierarchy. This indicates that they are more familiar with and knowledgeable about the specific subsets of the labour market they aim for.

Therefore, recruitment agencies can help you locate and hire better individuals by providing important information and beneficial guidance. 
Professional Recruiters Might Only Sometimes Look Out for Your Best Interests.
A recruiter may occasionally push you to apply for positions that need to be better for you or your career goals. Alternatively, they may advise alterations to your application that you'd rather not make.

Suppose you've been looking for a while and haven't found anything. In that case, you can be convinced to pursue an opportunity you don't truly believe in.

When looking for work, working with a recruitment agency may be beneficial. Professional recruiters will investigate your background and history to determine what positions would be best suited to you.

You can access organizations and positions you would only be aware of using a recruitment agency. They maintain track of their clients' open positions so they can recommend the best candidates.
Help and Direction
Expert recruitment consultants with knowledge of the job market and relevant industries are the hallmarks of a good recruitment firm. They will also assist applicants in maximizing their potential.

A good consultant will assist in preparing for interviews, revising your resume, and understanding your client's needs.

A positive working relationship with your recruitment firm can help you advance the corporate ladder. And if you stay in touch with them, they can recommend you for a job in the future.
Informative Comments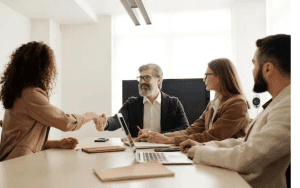 Throughout the application process, recruitment experts will give you comments on your CV and interview and helpful suggestions and guidance if you are not selected for the position.
This priceless education has the potential to teach you vital lessons about how to enhance your performance and set you apart from other contenders for future success.
It's acceptable to express discomfort with a proposed idea or application for a post and to restate your preferred course of action.
Cons of Best Recruitment Agencies in USA
The use of a recruitment agency has its drawbacks.
Candidates compete for positions.

Competition will be fierce in a huge applicant pool.

Moreover, there are situations when recruiters can only deliver a select few CVs for a position.

Many qualified people may be applying for the job, so you must stand out to be chosen.

You won't have any say in the matter because it's up to the judgement of the recruitment consultants.

To save money, companies can choose to not pay for recruitment services.

Many companies now promote open positions in multiple locations beyond traditional recruitment agencies. To increase the likelihood of finding a qualified candidate

This means they might find someone else to hire rather than you to avoid paying the recruitment cost. This could be through another website or through a direct application.

Places that find jobs for people do not provide career counselling.

Remember that a recruiting consultant is not a career counsellor and cannot assist you in making key career choices.

Remember that their job is to find people to fill roles for their clients rather than to help you launch a successful career.
One Drawback is the Increased Price.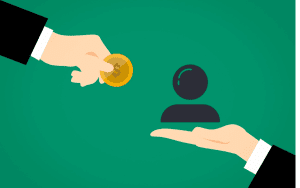 The costs that will go up with using a staffing agency should be considered carefully. The average price charged by a recruitment agency is from 20% to 30% of the first year's income. Suppose you need to fill a position that is particularly difficult to fill.

In that case, the cost of utilizing a recruitment firm may rise even further. When working with a recruitment firm, you'll have to pay a consistent charge regardless of how often you need to fill a position.

In-house recruitment, however, allows for more flexibility in trying different approaches and channels to finding new employees. That way, you may redirect your resources towards the recruitment channels and approaches that provide the greatest return on investment. You can save money long-term by investing in growing your pool of potential hires. 
 No Cultural Resonance
Cultural compatibility is not something that can be guaranteed by recruitment companies. Employment agencies can provide the most qualified individuals for open positions. Cultural compatibility evaluations are where they really need to catch up, though. 

In other words, recruiting companies can aid in finding a qualified individual to fill a position. Still, they cannot account for the unique dynamics of your business and team.

The best employment agencies will try to learn about your organization's beliefs, mission, and vision. However, agency recruiters can never replace employees in terms of familiarity with and insight into the company's culture. 
 Not Enough Employer Recognition
If you outsource your hiring processes to a recruitment agency, you give up some control over your employer brand. Your employer brand will be promoted to prospective employees by someone else. Your potential applicants will establish their first impressions of your organization not through personal interaction with you but rather through the experiences of others.
Should you use a staffing firm or do the search yourself, then?
Should you hire a staffing firm to source and evaluate potential employees? Should you entrust the entire recruiting process to an outside party?
Which is preferable, hiring people directly or via a staffing agency?
Using a recruitment agency has benefits and drawbacks compared to hiring people internally.
Her are Some Best Recruitment Agencies in USA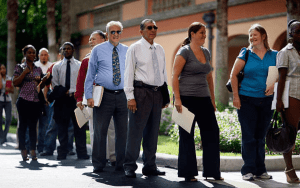 1, Adecco
Adecco is a global leader in human resource services, providing qualified individuals access to job openings worldwide. Adecco offers a variety of employment opportunities, including temporary, direct hire, and remote positions.
Their experts are committed to offering top-notch service and thorough screening to find the most compatible candidates and companies. Adecco is a fantastic resource for those seeking work in Austin, Texas and abroad.
Kelly Services is a leading provider of labour solutions in over 40 countries worldwide. Science, engineering, technology, healthcare, education, finance, and administrative professions are just some of the fields they provide temporary, contract, and direct-hire staffing solutions.
After more than seven decades in business, Kelly Services is well-known for its commitment to its clients and potential employees. They also provide candidates with access to training and other career development options to help them advance in their chosen fields. Kelly Services can help you get a job, whether looking for something temporary or permanent.
3,  Kforce
Kforce is a professional services organization providing IT, accounting, and finance staffing solutions. They have openings for both temporary and permanent workers in these industries.
Kforce's visa sponsorship solutions connect qualified international workers with top employers around the United States. Kforce employs around 30,000 people annually and has offices all across the United States, including one in Austin, Texas.
If you want to enhance your career in technology, finance, and accounting, Kforce is a terrific alternative. The company has over 2,000 career experts who are satisfied with linking bright workers with their world-class clients.
4, O'Grady Peyton Global, Inc.
For almost 40 years, O'Grady Peyton International has been a leading recruitment agency in the healthcare industry, finding lucrative employment for nurses and associated healthcare professionals across the United States.
O'Grady Peyton International, an AMN Healthcare company, is regarded as one of the most reputable and competent staffing agencies. The staffing firm targets RNs from abroad, and its services include permanent placements, travel nursing jobs, and long-term positions.
O'Grady Peyton International's mission is to provide great service to international healthcare professionals seeking employment opportunities in the United States, drawing on their significant experience and skills in the healthcare staffing market.
5. Roberto Del Half
Robert Half is an industry-leading staffing firm focusing on placing people with advanced degrees and extensive experience in finance, technology, design, and administration. Over its seven decades in business, the firm has built a solid reputation for placing qualified people in rewarding positions and offering superior service to its clientele.
Robert Half provides various services for international candidates seeking employment in the United States, including visa sponsorship solutions, job search aid, resume writing assistance, interview coaching, and more.
Anyone seeking work in the United States would do well to consider Robert Half, which has offices all throughout the country and a staff of seasoned recruiters committed to assisting professionals in furthering their careers.
6, Randstad,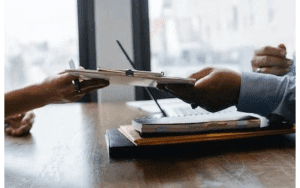 Randstad is the largest staffing firm in the United States, matching qualified candidates with companies in a wide range of sectors. They help people from other countries find work and employment in the United States.
Because of their familiarity with the local job market, they can meet the specific staffing requirements of local enterprises. Randstad is a global human resources consulting and staffing firm. Job-seekers can contact recruiters at any of their locations nationwide, including the one in Austin, Texas.
Randstad's job search website, RandstadUSA.com, features temporary and permanent employment opportunities. Randstad is an excellent tool for international job seekers to research available positions and network with American companies.
7, Aerotek, 
Aerotek is a top agency for hiring and placing international workers in the United States. Light industrial and skilled trades professionals are their forte, and they place them in positions with clients across several sectors, including but not limited to manufacturing, logistics, construction, aviation, and facility management.
Aerotek's focus on its employees allows it to successfully match talented individuals with rewarding employment opportunities. They help organizations of all sizes with staffing, job board services, and workforce management solutions. Aerotek can help both job seekers and employers identify the best possible matches.
8, Placement Services by Manpower Group
ManpowerGroup Solutions is a worldwide leader in workforce solutions, serving over 400,000 clients annually with cutting-edge staffing, recruitment, and assessment offerings. ManpowerGroup Solutions Recruitment Process Outsourcing (RPO), Talent Acquisition, and Consulting are only a few services offered to internationals in the United States.
Their knowledge of the staffing and recruitment industries can aid international job-seekers in locating desirable openings and connecting with hiring businesses. ManpowerGroup Solutions also provides foreign nationals with career guidance and training tailored to their needs to succeed in the American labour market.
ManpowerGroup Solutions is a great place to start for internationals looking for work in the United States because of the company's dedication to providing employees with fulfilling work.
9, The Lucas Group
For almost 50 years, organizations and individuals have benefited from Lucas Group's expertise in executive recruitment and contract staffing. They provide various services, such as executive search, contract staffing, and human resource consultancy, to help foreign nationals find employment in the United States.
Lucas Group has the knowledge and experience to find their clients the best possible individuals in today's extremely competitive employment market. Find a job that's a good fit for your abilities and ambitions, whether permanent or temporary, with the help of Lucas Group.
10, Mondo
 Mondo is a leading national employment firm that recruits only top-tier professionals in Information Technology, Digital Marketing, and related fields. In response to an ever-increasing need for qualified workers, the company's founders established their business in 2000. They can help you find a contract, freelancing, contract-to-hire, or permanent talent and employment.
11, C. Hunter & Associates
Hunter International is a boutique agency that caters to the needs of the international hospitality industry by conducting thorough and comprehensive executive recruiting searches. They care deeply about developing lasting connections with clients and candidates because they are interested in your success.
Based on over 48 anonymous evaluations from Hunter International Recruiting employees, the company has a 4.6-star rating. Nearly all of Hunter International Recruiting's staff members have an optimistic outlook on the company's future and would recommend it to a friend. This evaluation has been consistent over the past year.
12, Hays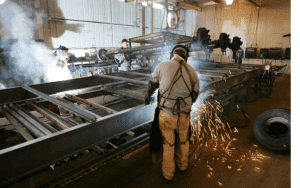 With a 21-year permanent and contract staffing history in the United States, Hays is a top player in the recruitment industry worldwide. With 12 locations across the country, a rapidly expanding group in Los Angeles, and plans for expansion elsewhere, They've risen to the top of the heap in the cutthroat tech and building staffing industries.
They have quickly become a frontrunner in the highly competitive technology and construction recruitment fields. Accounting and finance, building and construction, engineering, the life sciences, property and facilities management, and technology are just a few fields in which they excel.
13, The Emerald Medical Centre
Emerald Health Services goes above and beyond When finding meaningful placements for nurses and other medical professionals interested in seeing the world. At Emerald, the customer comes first. They also offer access to allied health, nurse management, and travel nursing jobs in all 50 states through their recruiters. You get to decide on the salary and location.
14, Page, Michael
Professional placement services are Michael Page's forte; the firm has placed thousands of people in permanent, contract, temporary, and interim roles for customers throughout the globe. Businesses are run by the Group in the Americas, the United Kingdom, continental Europe, the Asia-Pacific, Africa, and the Middle East.
The United States is home to a wide variety of industries, including those in advisory, banking and financial services, finance, and accounting;
15, Job Drive
Since its inception in 2006, Job Impulse has become a reputable multinational personnel services company.
There are currently approximately 9,000 people working for them across 50 locations in 12 countries. Whether it's contracting, temporary hiring, direct hiring, or executive placement, Job Impulse gives its clients and candidates an accurate and thorough experience. Their experts have worked in various fields and know what it takes to find a good fit between employer and employee.
16, Global Rose Inc.
Rose International values its workers and treats them with respect. Rose International provides its staff with opportunities in prestigious national and international organizations. Working with Rose, you'll have the opportunity to demonstrate your abilities and take your time finding a role that's a good fit.
17,Staffing Firm Apex Inc.
Apex Staffing was founded on the premise that it would operate differently than its competitors. They create professional relationships with hiring managers and prospective employees, assisting people in finding their ideal jobs. They focus specifically on long-term assignments that benefit both parties.
18, Health Care Recruiting at Kennedy Inc
By offering a specialized immigration service, Kennedy Healthcare Recruiting helps foreign-trained nurses find work in the United States.
19, Prompt Employment Services
Express Employment Professionals is the go-to staffing agency. Employers can make use of their workforce solutions and employment services. They also assist those looking for work in locating suitable positions that match their qualifications. They also work various jobs, from full-time to part-time to temporary.
20. Aquent
If your company's most valuable asset is its employees, Aquent can help you locate, develop, and retain them. They pioneered the field of creative marketing staffing more than three decades ago and have remained a frontrunner in the industry ever since. The United States is home to a wide variety of industries, including those in advisory, banking and financial services, finance, and accounting;
21, Drake's Worldwide
Drake's mission is to maximize its clients' return on human capital investment through innovative personnel management solutions. Drake International's Talent Management Solutions help keep them at the forefront of the international employment industry. In addition, they hope to provide opportunities for employees and expand the business by making the most of their human capital.
22, Placement Firm AppleOne
AppleOne Employment Services is a comprehensive staffing firm that matches qualified job seekers with businesses needing temporary and permanent employees. AppleOne, founded in 1964, has been a leading provider of employment solutions for almost 50 years.
AppleOne is a one-stop shop for international job seekers in the United States, including services like resume writing, interview practice, and career counselling. They have a staff of seasoned recruiters who aim to learn about each applicant's unique abilities to find the best possible fit among their available positions.
AppleOne is a great option for internationals searching for work in the United States due to the breadth of its clientele base across a wide range of industries.
How Much do Staffing Firms Typically Cost to Use?
It is common practice for employment placement agencies to charge a fee to the successful candidate. When filling a permanent position, agencies typically charge between 15% and 20% of the position's annual wage.
Some agencies may charge a 25% premium for in-demand positions. Costs fluctuate widely based on factors including field, market, and level of expertise.
Should I Expect to be Charged by Temp Agencies?
A recruiting agency cannot charge a candidate because they are normally paid by the company being recruited. They shouldn't have to change anything except for optional extras like printing the resume. However, it should be fine to look for a job.
The Best Jobs for Internationals in the United States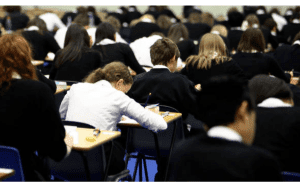 Suppose you are a foreign national looking for work in the United States. In that case, it is frequently worthwhile to research which occupations are in the highest demand before deciding which recruitment companies to contact. Find the best jobs for internationals (newcomers) in the United States below!
Programmer in Software

Plumber

Professional Driver of a Truck

Assistant in Medicine

Pharmacist's Helper

Doctor of Nursing Practise

Anaesthesia Nurse

Specialist in Information Assurance

Electrician

Technician and repairman

Approaching a Staffing Firm
The Most Efficient Methods of Contacting a Staffing Firm
Advice for filling out job applications and submitting resumes to employment agencies
Index of Subjects

The agency is not responsible for your job success; you are.

Only apply to positions that interest you.
Connect with staffing agencies and recruitment firms.

 Collaborate with the recruiters you've established ties with.

If the recruiter is successful in getting you an interview, you should find out the following:

If you're here, it's because you're curious about…

Asking, "How do you approach a recruiter?" is a common icebreaker.
To What End Should One Utilize a Staffing Firm?
Here are some tips for making the most of employment-searching agencies.
Recruitment consultants who work for agencies that provide jobs for people are not to be viewed as impartial career counsellors.

The more jobs they fill, the more money they make.

That's why they'll only lend a hand if they have high hopes that working with you would result in a client hiring you.

However, there are experts available who can provide you with tailored guidance and support.

Keep your hopes up high regarding your application's likelihood of being accepted.

And take your time with recruiters to get back to you. Just give them a ring.

Put your resume on file with many placement firms to maximize your options.

Register with multiple organizations.

Avoid signing up with random organizations.

Pick three or four specialized firms serving the field or field of your choice.

Specialist agencies are preferable to generalist ones since they can better match you with suitable employment opportunities.

Make sure you meet all the requirements listed in the job posting before applying.

If you apply to every job posting, the agency may regard you as a scattershot applicant and remove you from consideration.

Introduce yourself to the consultant at each agency you register with and give them a succinct summary of your job search.

Inquire how often you should provide updates to them.

 collaborate with the recruiters you've established ties with.

If an agency phones you, it's important that you return their call as soon as possible.

Confirm that you have received the interview information and give them a call right after the scheduled meeting.

Concisely go over what went wrong and what went right during the interview. Don't go too crazy trying to get a response from the client before they've had a chance to contact you.

If you do well in interviews, your recruiter will likely recommend you for future positions, even if you aren't offered the initial one.

If the recruiter is successful in getting you an interview, you should find out the following:

Verify the time and place of the interview twice.

Inquire as to attire.

Find out the advised starting wage from the recruiter.

Find out what your recruiter said about you in terms of job prospects.

Inquire as to the nature of the interview.

Learn who will be conducting the interview.

Inquire as to whether or not the company has provided any feedback on the recruiter's former applicants, highlighting both their successes and failures.
To learn more, check out this website