<!– PLACE THIS SCRIPT INTO THE DOCUMENT HEAD –> <!– END OF HEAD CODE – > <!– PLACE THIS BLOCK INTO THE DOCUMENT BODY –> <!– END OF BODY CODE –>
The New World of Semipermanent Makeup and Beauty
Semi Permanent Makeup… What is it?
The pigment is implanted beneath the skin in the process of permanent makeup. Specialized tools and methods make the procedure less noisy, jarring, and intrusive. While needles are used in the procedures, they are far smaller and less invasive than those used in tattooing.
Semi-permanent makeup is an option for those who desire a polished look without the hassle of daily application. This cosmetic technique, which involves introducing micro pigments into the skin, is ideal for those who wish to save time on their beauty regimen or have allergies to traditional makeup.
Among the most often requested procedures are microblading, lip contouring, permanent eyeliner, beauty spots, and freckling. Easy to apply, won't budge, and looks fabulous—what's not to like?
To What Extent?
The day of your micro pigmentation procedure will arrive after an initial consultation. All the fun stuff, like choosing your colors and contours, can be done here (bring your go-to lip liner and brow pencil as references).
After it is finished, a cosmetic pen is used to draw a guideline for the process. If you aren't quite satisfied the first time, don't worry;
They will keep tweaking it till you are. Although the surgery is painless, you will be given an anesthetic cream to use before and during the procedure to ensure your comfort.
The possibility of localized swelling or redness suggests taking a day or two out of work is warranted. After treatment, the affected region will appear darker and more precise but gradually lighten and soften over the next few days.
Be In-The Know

Can you give me a time frame? One to two hours, give or take, depending on specifics.
After that time, the color will fade and wear out. Thus, visiting the clinic for a touch-up process is recommended every 18 months to two years.
Permanent and semi-permanent makeup can last several years to a decade, depending on skin type and aftercare.
Scientific Details
Micropigmentation, often known as permanent or semi-permanent makeup, is achieved by inserting hypoallergenic pigments into the skin's dermal layer (the lower layer), typically using a needle. This ensures that it won't budge or fade over the day. You may feel comfortable going completely natural in the water, whether you're swimming or playing in the surf.
The use of semipermanent makeup to enhance one's appearance is gaining popularity. It provides the definition and contour of your features naturally, without requiring daily makeup.
Now a common cosmetic technique, semipermanent makeup involves depositing pure, inorganic mineral pigments deep within the dermal layer of the skin.
Before beginning any treatment, a detailed consultation is given to the customer, during which color and placement are discussed and agreed upon. Using cutting-edge contemporary equipment, colored pigments are painlessly implanted into the dermal layer of skin. 
Pigment molecules from the chosen color remain in the skin and are visible for many years; how long depends on the client's age, skin type, and general health. Within a year to 18 months, you should have the colors adjusted or retouched.
What is Bipolar II Depression? Psychopharmacologic Treatment of Bipolar II Depression
It's hypoallergenic and made without any unnecessary additives like perfumes or moisturizers. The pigment of your choice is implanted beneath the skin, where it can stay for as long as five years. There is an almost infinite variety of hues to pick from.
Semipermanent methods assist many people in achieving their ideal appearance. This method is utilized in various areas as a high-end aesthetic option. 
Semipermanent cosmetic procedures have the advantage of looking great for a long time. Still, they can be easily undone if you decide to go in a different direction with your appearance later.
This method is used for semipermanent nail art, lip blushing, and lip tattoos. Stay with our website as we delve into this topic even deeper.
 Powder Brows
Also known as powder brow tattoos or shaded brows, they are a semi-permanent makeup method for enhancing eyebrows. Using a tattoo machine created using the dotting technique, or pixelization, the artist inserts PMU pigments into the top layers of the skin to create the desired effect.
The end product is a set of powdered brows that look like they were brushed through the mist. The method is analogous to micro shading but yields more eye-popping results.
The powder brows process is similar to microblading, but the technique and result are somewhat different.
The treatment is performed in two parts: the first, during which the pigment is implanted, and the second, which occurs between 6 and 8 weeks later. Powder brows allow you to achieve your desired fullness in an arch shape uniquely tailored to your face.
Regular cosmetics users will find Powder Eyebrows the ideal way to complete their looks.
Become a Fashion Designer: 10 Online Fashion Design Courses to Boost Your Skills
Semi Permanent Nail Polish
<!– PLACE THIS SCRIPT INTO THE DOCUMENT HEAD –> <!– END OF HEAD CODE – > <!– PLACE THIS BLOCK INTO THE DOCUMENT BODY –> <!– END OF BODY CODE –>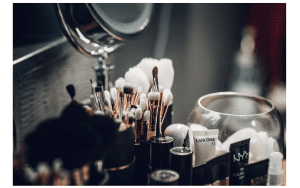 This stuff is a lacquer with UV gel in it. As soon as the gel is exposed to ultraviolet light, it solidifies. This aids in the production of a varnish that is sturdy, durable, and resistant. 
The application process is a major differentiating factor for polish designed for semipermanent nails. Polymerization is the process that is used here. Your fingertips will be placed inside a UV light catalyst for about 40-50 seconds after each coat of varnish gel is applied. The gel sets very rapidly thanks to the intense light.
Blushing Lips
Lip blushing comes next in the semipermanent category. It's another name for the semipermanent procedure used worldwide to make lips appear larger and more appealing. Lip blushing, sometimes known as a lip tattoo, entails having colored ink put into your top and lower lip, including the border lines, to get the desired effect.
Why Transgender People Suffering From More Mental Health Issues
Lips of Aquarelle?
Aquarelle lips are a method of applying lip blush that gives a subtle, airbrushed finish reminiscent of lip tint. Lip contours are less clearly defined than with alternative methods. That's precisely what sets aquarelle lips apart from the more common practice of simply flushing the lips.
Aquarelle lip blush does not outline the lips into a definite shape. Still, it provides the appearance that the lips are naturally that color without any makeup.
A blended, shaded border that is slightly less intense in color than the lip center accomplishes this. This lip-blushing design takes its cue from watercolor paintings. As such, true aquarelle lips have a blended, delicate appearance.
Aquarelle lips provide a soft, natural look that works for every event, from casual outings to formal gatherings. Like other forms of semipermanent lip tattooing, Aquarelle lips are applied by puncturing the skin with an electric needle device and depositing color there. Thus, it can be considered tattooing, but its effects fade.
Top 9 Skills for Digital Marketing Expert: If You Want To Be Successful in Digital Marketing
Aquarelle lip tattoos employ PMU pigments instead of ink since they are biodegradable and gradually disappear when they are metabolized by the body. Due to the progressive nature of the process, an aquarelle lip tattoo can provide you with fuller lips for up to three years.
A color boost and pigment replenishment can help the effects last longer. The airbrushed, hazy look characteristic of the aquarelle lips technique is achieved by gradually building up the color in the lips across numerous application layers.
 The semi-permanence of lip tattoos is one of the main draws for their popularity. Although this is not a long-term fix, it may buy you some time, possibly up to two years. Adding color and vibrancy to your pout is easy, thanks to the wide range of lip blushes available.
Unfortunately, the high cost of getting a lip tattoo prevents it from becoming anything more than a pipe dream for many people. A single session can cost $500 or more, sometimes nearly $1,000.
Semi Permanent

Cosmetics

Course
If you are interested in the cosmetics industry, you can take a semi-permanent course to gain this expertise. You can keep it going for your own purposes and even use the knowledge you've gained to launch a business.
You can learn a new talent for every area of your body in a semipermanent program. Many different aspects of nail care, including nail preparation, product demonstration, and applying semipermanent nail lacquer, can be learned in a nail care course. This 4-hour workshop will give you the essential knowledge to further your beauty career. 
Simply Put, GBWhatsApp Pro APK is the Latest and Greatest Version of the Popular Messaging 
The Value of Semi-Permanent Cosmetics

Before going to a social event, leaving the house, or going to work, I should tell people that I must wear semi-permanent makeup. So, while you are correct in assuming that I am biased, my perspective is not entirely one-sided.
Whether or not the benefits warrant the potential drawbacks Or the advantages outweigh the disadvantages is a matter of personal preference, aesthetic judgment, and the expertise of the makeup artist.
Incredible increases in efficiency
Long-lasting smudge sticks, typically used for nine months (but possibly longer for some treatments), should be discontinued.
It would be unethical to claim that the process is completely secure, and it is to be expected that amateurs will try to pass themselves off as pros if financial gain is at stake. The best salon to visit is the one that has been recommended to you, has glowing Google and Facebook ratings, and is genuinely invested in the happiness of its customers and employees.
People obtain permanent cosmetics for a wide range of reasons. Putting on makeup daily might be a nuisance many individuals would rather avoid. Some people seek to improve or alter their appearance.
Many people, including athletes and those with physically demanding jobs, choose permanent cosmetics because they find it impossible to wear traditional makeup. Permanent cosmetics also help those who have trouble applying makeup due to allergies, alopecia, or a lack of eyesight.
There are a Few Main Disadvantages of Semi-Permanent Cosmetics, Such as:
A beginner may need help and look for help.
You should become used to the thought that whatever you put into the world will eventually return to you.
It would not be easy to stock up for nine months on cosmetics at the same price.
However, cosmetics are rarely cheap, so the third drawback I was looking for eluded me. Your daughter likes to rummage into your makeup bag, and you can count on one hand the number of times you've bought a pencil only to have to buy a new one the day after week.
My mother used to say things like, "So and so is done up like the dog's dinner again," which I took to mean that she found the excessive use of cosmetics to be rude. I would only open the mail from the postman if I were perfect.
How Will I Look Immediately Following the Procedure?
Immediately following treatment, the color of your brows, eyes, and lips may appear darker or more vivid. With time, this can soften by as much as 40%. Some persistent swelling and chapping of the lips are to be expected.
In Conclusion
There are always merits and demerits of everything, any debate. Those who look forward to experimenting with their appearance before heading out for the night and those who dread removing their makeup at the end of the day.
Any action could be motivated by anything from simple curiosity to dire necessity. Semipermanent makeup is a viable alternative if you have the means to do so. However, if money is tight and other priorities must be met, pencils and cosmetic wipes must do so.
In the modern era where glamor is on top, and also we face a lot of health issues and different allergies. In this way, we need semi-permanent cosmetics and make. It is also crucial for our busy life because we cant afford the loss of glamor, in our tough busy life.
The semipermanent cosmetics market is thriving and has room to expand. We hope this essay has shed some light on the semipermanent market and its nuances for you.
For more details click here,