<!– PLACE THIS SCRIPT INTO THE DOCUMENT HEAD –> <!– END OF HEAD CODE – > <!– PLACE THIS BLOCK INTO THE DOCUMENT BODY –> <!– END OF BODY CODE –>
 Top 9 Skills for Digital Marketing Expert: If You Want To Be Successful in Digital Marketing

Top 9 Skills for Digital Marketing
People, this is a fantastic time to be a digital marketer. A new kind of marketing expert has arisen in the previous decade. Through data-driven digital marketing strategies, one is accountable for shared revenue targets, website traffic, growth metrics, and more.
This marketer does nearly all of their work online, including but not limited to producing written and visual content; running ads on Google, YouTube, and other channels; fine-tuning the company website; developing email marketing campaigns; cultivating relationships with the press; and managing social media channels.
Competent experts in digital marketing are in high demand. According to the 2019 Marketing Hiring Trends Report from McKinley Marketing Partners, digital marketers are the most in-demand professionals in the industry. Growth in both marketing departments and expenditures has increased competition.
A Short Biography of Bill Gates; The Founder of Microsoft
To keep up with your profession's ever-changing demands, you must devote time and effort to mastering nine core competencies.
1. Data Analysis
Using standard techniques and cutting-edge tools, data analysts compile and analyze data from various internet sources related to the target website. Consumed material, online transactions, search inquiries, and other associated footprints important to your business should be used in these online communications.
Thanks to the proliferation of online tools for measuring data across numerous platforms, it is much easier for marketers to analyze data and draw the correct marketing conclusions. Data cleansing, the process of removing duplicate, incorrect, or missing information from a database, is a critical skill for marketers to master.
If you want to make good decisions, keep your database up-to-date and get rid of old information as soon as possible.
 2. Content Creation:
Content is the king of digital marketing, according to Bill Gates. Creating content that attracts one's ideal clientele is at the heart of digital marketing.
The goal should be to create high-quality SEO-friendly content and learn how to effectively engage audiences. It is suggested that "producing evergreen content" become a mission component. Even if a client discovers the data months or years from now, it will still be useful to them.
Old Age Diet; What is Best For Your Health
3. SEO & SEM: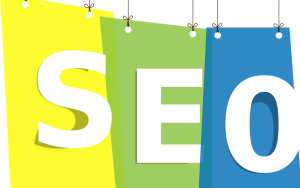 Search Engine Optimization and Paid Search Marketing: Since Google's algorithm evolves over time, the value of using relevant and specialized keywords grows in relevance. As a result, SEO is now a must-have for any digital marketer looking to succeed at any level of the industry.
Those on the team with the most technical expertise can monitor the SEO's technical side. To successfully manage a digital marketing strategy, however, it is necessary to have a deep understanding of the inner workings of SEO and the process of optimizing all forms of content.
4. CRM: 
Customer relationship management (CRM) is useful because it enables businesses to keep up with their target market's changing wants and demands. Customer Relationship Management (CRM) is an essential skill for digital marketers since it provides tools for tracking and better-serving clients.
The longer customers stick with your brand, the more personal and meaningful your connections with them need to be. Marketers may enhance their CSM by honing "soft skills" like empathy and communication.
BREAK FOR PARENTS TO SPEND TIME WITH THEIR KIDS.
5. Strong Communication Skills: 
Effective digital marketers should be able to convey powerful messages, generate trust, and foster relationships.
The objective is to write and deliver an engaging message that resonates with the intended audience. A good digital marketer should be able to see things from the customer's perspective, convey complex ideas in simple terms, and know what would engage and interest their target demographic.
6. Social Media: 
<!– PLACE THIS SCRIPT INTO THE DOCUMENT HEAD –> <!– END OF HEAD CODE – > <!– PLACE THIS BLOCK INTO THE DOCUMENT BODY –> <!– END OF BODY CODE –>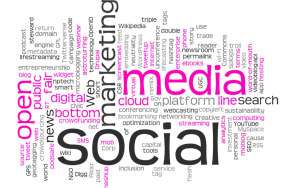 Online social networks have emerged as a major meeting place for communities to discuss openly. Marketers in the digital sphere can utilize this information to target the right people with the right message.
Sharing new content on social media is only part of the skill set involved. Marketers should also consider content quality, relevance, and audience engagement while developing social media strategy. Each social media platform's own set of algorithms streamlines the process of reaching and collecting data from a specific demographic.
Recent developments like paid advertising, boosted posts, hashtags, and business groups allow companies to raise their profiles on social media. Digital marketing relies heavily on the support of social media.
King of Online Retail: Jeff Bezos Jeffrey P. Bezos, Founder, and CEO of Amazon.com
7. Basic Design Skills:
 Learn the fundamentals of design; Visual material is more likely to get you noticed in digital marketing and the modern world than text. Videos have been shown to increase conversions, user engagement, and search engine rankings. Therefore they are quickly becoming the dominant form of content online.
A successful digital marketing manager will be a people person with strong analytical and creative problem-solving skills. That will enable their staff to think of effective new ways to promote their companies.
Displaying a comprehensive understanding of digital marketing is crucial when portraying yourself as an authority in the field. Highlight your strengths and explain how they will help the business grow.
It never hurts to educate yourself, expand your professional network, and hone your craft, whether you're in the market for a new job or already have one and want to perform better. Companies seek out workers that are curious about new developments and are committed to lifelong learning.
 Tuberculosis Causes Symptoms, Treatment
8. Marketing analytics: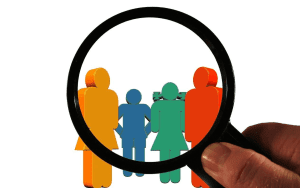 Using  Analytics and other data or google analysis tools is very important and essential for Digital Marketers, albeit they are expected to have a different depth of knowledge in this area than a Data Scientist. You may learn a lot from them, such as the origins of your consumers.
The best times to post, the most appealing phrases, and demographic information like the ages and geographies of your audience. The Digital Marketer's most valuable audience information source is the demographics of their audience and the devices they use to access your content.
9. Email marketing:
Email marketing is a vital digital marketing skill because sending email campaigns is simple, but sending effective ones is not. Even if newsletters aren't the most exciting marketing strategy, Hubspot found that 80% of digital marketers saw an increase in email interaction in the past year.
The best part about pursuing a career in digital marketing is the abundance of resources available online for self-paced study and immediate application. That's something for which you'll need to be prepared and enthusiastic.
"If you're not pushed to learn, it doesn't matter how good you are; your abilities will become obsolete in a year," says Eric Siu, co-founder of SingleGrain. As marketing always evolves, keeping your skills sharp is important so you don't get left in the dust.
For more information visit my website,