<!– PLACE THIS SCRIPT INTO THE DOCUMENT HEAD –> <!– END OF HEAD CODE – > <!– PLACE THIS BLOCK INTO THE DOCUMENT BODY –> <!– END OF BODY CODE –>
Walmart: Save Money, Live Better
       To Begin With: Walmart
For more than 50 years, Walmart has been a go-to destination for shoppers all around the globe. The company is well-known for its quality items and low prices. Yet, business analytics was crucial to accomplishing this goal.
Walmart's dedication to data analytics has resulted in better business decisions, more efficient operations, and increased profitability. This case study will examine Walmart's use of business analytics, including how the company collects data, how it analyzes that data, and how it has affected the company's success.
Why Transgender People Suffering From More Mental Health Issues
Background of Walmart
Sam Walton started the company in 1962 so that people living in rural areas could buy cheap goods. With the introduction of the first "Supercenter" in the 1980s, Walmart was able to swiftly grow thanks to the popularity of its discount department store model.
In the 2000s, Walmart invested heavily in worldwide expansion, becoming one of the world's largest firms by 2020, with projected sales of $559 billion.
Walmart has been so successful because it places a premium on low prices, effective business practices, and caring for its customers.
Business analytics has helped Walmart streamline its operations, strengthen its supply chain, cut costs, and elevate its customers' shopping experiences. The company's dedication to data analytics is largely responsible for its continued success and leadership in the retail sector.
Kids With These 10 Habits Have 'Highly Sensitive' Brains—Why Parenting Experts Say it is Very Good. 
The

Hows and Whys of Business Analytics Implementation
 Within the Firm.

Walmart employs business analytics to guide its decision-making and boost its bottom line. The business realizes that data analytics may help it learn about its customers' habits, tastes, and preferences and make more profitable and successful business decisions. 
Walmart's operations, pricing strategies, and supply chain management may all be improved with business analytics. Supply chain management, pricing, inventory management, and the study of customer behaviour are just a few of Walmart's many applications of business analytics.
Walmart may make better judgments by examining data from multiple sources for trends, patterns, and insights. 
For instance, Walmart uses supply chain analytics to optimize its inventory levels to cut costs and increase product availability. Walmart can maximize profits while offering affordable prices to customers because of its pricing analytics.
In addition, Walmart uses data analytics to enhance the shopping experience by tailoring product recommendations and discounts to individual customers based on their past purchases and interests. Walmart can strengthen ties with and boost customer loyalty because of this individualized approach.
Walmart's dedication to customer service and growth motivates the company's investment in business analytics. To keep its dominant position in the retail market, Walmart uses data to inform its decisions to improve efficiency, cut costs, and boost profits.
How Does the Company Go About Gathering Information?
Point-of-sale data, consumer feedback, online analytics, social media monitoring, and supply chain data are just some of the ways Walmart gathers information. Insights about customer behaviour, tastes, and trends gleaned from these strategies have helped Walmart increase profits and enhance the shopping experience for its customers.
Information gathered from the point of sale system. Data collected from Walmart's POS systems are used to research sales patterns, stock levels, and shopper habits. This information is gathered in real-time, giving Walmart an accurate picture of current tastes and fads.
Walmart uses numerous ways, including surveys, feedback forms, and social media networks, to get customer input since it values hearing from its clientele. Insights regarding client tastes, enhancement opportunities, and policy shifts that benefit the customer as a whole are gleaned from this data.
Traffic, user activity, and conversion rates are just some of the metrics that Walmart tracks via web analytics tools. Walmart can use this information to learn more about its website users and where adjustments can be made to serve them better. With this method, Walmart can give its online shoppers a streamlined experience.
Five Stars for the World's Tastiest Liver and Onions
Walmart Uses Social Media Monitoring Tools
<!– PLACE THIS SCRIPT INTO THE DOCUMENT HEAD –> <!– END OF HEAD CODE – > <!– PLACE THIS BLOCK INTO THE DOCUMENT BODY –> <!– END OF BODY CODE –>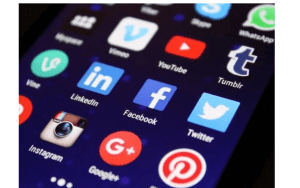 Walmart uses social media monitoring tools to monitor how its name and products are being discussed on Twitter, Facebook, Instagram, YouTube, and other sites. With the information gleaned from these checks, businesses may see how their clients feel, spot new developments, and interact with their clientele in real-time. With this method, Walmart can preserve its reputation and prominence in the online market.
Walmart uses several sensors and monitoring devices to compile data on its supply chain operations. With this information, the company can better streamline its supply chain, lowering stock levels and increasing product availability.
Walmart's Data Collection Process
Walmart's data collection processes glean insights about customer behaviour, preferences, and trends. Walmart's operations, pricing tactics, and supply chain management can all benefit from the use of these strategies, leading to a better customer experience and more profits.
How does the company analyze its data, and what tools does it use?
Data visualization software, statistical analysis tools, machine learning algorithms, and predictive modelling technologies are just a few examples of the many data analysis methods that Walmart employs. Walmart can better serve its customers and increase its profits thanks to the data analysis capabilities it has at its disposal.
How Secure Are We; Against Threats to Our Financial Strategy?
Data Visualization Software:

With this software, Walmart may design user-friendly data exploration and analysis dashboards. This program allows Walmart to use charts, graphs, and other visual representations to make sense of large data sets.
Walmart employs statistical analysis tools to find patterns in data and draw conclusions from them. With these methods, businesses can learn how many aspects influence customer behaviour and pinpoint the sources of revenue growth.
Walmart employs machine learning algorithms to construct predictive models that aid demand forecasting, price optimization, and resource conservation. These algorithms sift through mountains of data in search of patterns that can be utilized to make strategic, data-driven decisions that boost revenue.
Walmart uses predictive modelling methods to learn what motivates customers and how to increase their participation and loyalty. These resources greatly facilitate Walmart's ability to provide tailored product suggestions and marketing campaigns, which boost consumer satisfaction and retention.
The Life Story of Queen Elizbeth II
What Effect Does Business Analytics Have on the Bottom Line?
Walmart's usage of business analytics has had a major effect on the company's financial results. Thanks to its data-driven decision-making, Walmart has increased productivity, decreased expenses, and raised prices.
Walmart, for one, has used data analytics to streamline its supply chain, resulting in lower stock levels and greater product availability. This has helped Walmart save money, work more efficiently, and give its customers a better overall experience.
Using data analytics, Walmart has found the spot between satisfying customers with low prices and increasing profits. Walmart's enhanced consumer involvement directly results from the retailer's dedication to data analytics, providing shoppers with tailored product recommendations and discount offers based on their past purchases and interests. Because of this, we've seen increased client loyalty, sales, and profits.
Sibling Relationships is Estrangement; A Common Problem Found by Every Home
Conclusion:
In conclusion, business analytics has been crucial to Walmart's ability to drive its decision-making process and improve its overall performance. Thanks to its systematic approach to collecting and evaluating data from various sources, Walmart has made educated decisions across various topics.
Walmart has increased productivity, boosted customer satisfaction, and boosted profits thanks to its use of data analytics to fine-tune its supply chain, pricing, and customer interaction initiatives.