<!– PLACE THIS SCRIPT INTO THE DOCUMENT HEAD –> <!– END OF HEAD CODE – > <!– PLACE THIS BLOCK INTO THE DOCUMENT BODY –> <!– END OF BODY CODE –>
REFLECTIVE ESSAY; My 2 Years Of University Life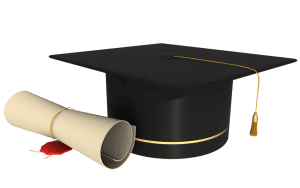 A fantastic time of my life, my 2 years of university greatly affected my personality and life. An unforgettable memory
 My 2 Years Of University Life 
 When I graduated from my village in 2004, my dream was university admission. Though my subjects were based on law and my interest was in admission to Islamabad's famous law college, it was impossible due to our village norms, values, and restrictions. I joined NWFP agricultural university in Jan. 
2005 with my brother as he was already studying there. At the same time, my study experience was just typical and based on old methods. I joined the university then because it was ranked top in the research field with the best thesis and most PhDs. It changed my whole life studies theory. The golden time of my life.
Packed With Meat and Cheese, Pasta Salad
   My first semester was very tough; I left my home for the first time and moved to a hostel. Our studies get started. At the start, I needed help understanding something. I did not pick one word at the beginning, which world was this, and what was the language of hostel life and university.
But after some time, things become straightforward and more accessible, and I focus on my studies. But my method was the same as the typical old method of analysis.
Artificial Intelligence and Content Writing
       I do just one thing studies and studies. No friendship, no outings, no enjoyment but just studies. I want to con all my courses and achieve a maximum score for the top position.
At exam time, when all students come back from the examination hall, they go to sleep. But I started my subsequent paper preparation. At 2 am, I did my studies, went to sleep for two hours, and at four, I again began my studies till university time. 
In just eight days of my examination, I lose 5 kg weight due to my ongoing studies and lack of rest. But I scored just a 3.75 GPA., the second position, which changed my life studies ideas, methods, and theory.
      I realized that blind hard work is meaningless without any clear direction. And my order was not correct. Also, I suffer from this hectic time too much. I was very ill when I returned home and couldn't sleep for a few days. Then my parents took me to a doctor, who gave me some medicines.
I was shocked when I heard about my result, but all my friends and family rocked. They were surprised by my excellent achievement, and my hard work disheartened me.
     For the following three semesters, I changed my way of studying. Before a week starting classes after three months of summer vocations, I go to university. I take all my subject's course outlines and arrange notes for myself.
Also, I buy a journal to combine and separate journals for each subject work. My attendance was 100 per cent.
 I wrote down all the lectures, and then in the hostel, I combined my book knowledge, notes, and classes and made a neat notes in subject-wise journals. Due to two writing times, I learned all my courses in advance.
And when exams start, I just revise it once, and then I enjoy movies on my PC. Or reading novels and were active in top position with a 4 GPA. All were shocked, and I was rocked. 
5 most Important Reasons Why Your Business Needs SEO Services
    From all the above discussions, I gain experience that one thing; the exact direction for hard work is necessary. With appropriate recommendations, hard work is valuable. And another thing is that writing is essential for learning something.
For more interesting articles visit here,