<!– PLACE THIS SCRIPT INTO THE DOCUMENT HEAD –> <!– END OF HEAD CODE – > <!– PLACE THIS BLOCK INTO THE DOCUMENT BODY –> <!– END OF BODY CODE –>
The Ability to Make Money…4 Lessons by My Honorable Guest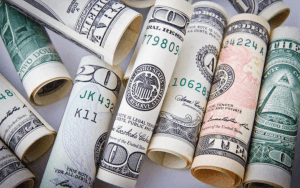 Ability to Make Money
The ability to 
make money
 is just one piece of the puzzle and one that many individuals already possess. The ability to grow your money over time and decide when to invest in something and when to hold off is equally essential.
Successfully amassing a multimillion-dollar fortune took me twenty years of trial and error. I had to show extreme self-control and put all my savings into assets that could provide a steady income stream.
Here are the four controversial principles I followed with my finances when I was young but which ultimately led to my financial success:
If You Don't Have Double the Amount For a Significant Purchase Saved Up, Don't Buy It.
Some of my pals would treat themselves to new vehicles, yachts, and vacations to Paris as soon as they started making more money.
But I told myself that if I ever wanted to purchase a nice watch or a house, I would have to save up twice as much as the item's original price. It gave me the idea to think about whether I needed the thing before making the purchase, preventing me from making an impulsive financial commitment.
Rather than waste money on flashy, unneeded items that won't improve my life in the long run, I've invested in growing my enterprises.
As I was building my fortune, my only significant purchases were investments that would generate income, such as commercial properties I could rent out.
To avoid the higher regular payments and maintenance costs of ownership, I have never purchased anything I could lease, including a primary property or a vehicle.
I have been a renter for over a decade, beginning with selling my home in 2012. Because of this, I could put additional money into income-producing real estate. After several years of saving, I could purchase a home outright with cash.
I continue to use automobile leasing even now. I never agree to a lease extension of more than 24 months to keep costs down. I try not to be trapped in a car that doesn't meet my demands after two years because a lot may happen.
3.
 Stop Spending Money Just to Show Off to Other People.
My ultimate objective has always been to provide financial security for future generations of my family. That mattered to me more than frivolous purchases.
So, even when I could financially do so, I never bought something for social approval. I avoided the public spotlight and made my fortune through riskier investments.
Although I now have the means to indulge in lavish purchases, I want to stick to my traditional thrifty ways. Not caring about making a good impression, I keep my expenses minimal.
4.
 You Should Only Spend Your Passive Income.
If I had an annual income of $100,000 from work and another $20,000 from investments or dividends, I would keep my discretionary spending to no more than $20,000.
Not everyone will have the discipline necessary to follow all these principles. Sometimes I questioned why I was putting in so much effort but never getting to reap any rewards.
In a Moment, 
I provided the four most critical financial guidelines that have guided my life. I'm a money multiplier. Right today, unlike before, I live in a large and luxurious house.
 Having a fancy place and vehicle collection is not my ultimate life objective. I want to work hard for the money to use it wisely and achieve my goals. I PASSED ON YOUR UPGRADE because I exclusively invest in commercial real estate. Ignore any labelling.
 There should be no spending to win favour with others. Never have I done something only to show off to others. Never waste my money on expensive parties, brands and plentiful things to impress others. When you become successful, you will be a brand without glamour. 
People look at your abilities; your life depends on your guts, not glamour. Your name will be a brand when you shine like a star in the dark.
If you want more information click here