<!– PLACE THIS SCRIPT INTO THE DOCUMENT HEAD –> <!– END OF HEAD CODE – > <!– PLACE THIS BLOCK INTO THE DOCUMENT BODY –> <!– END OF BODY CODE –>
Adverse Effects of Air Pollution on Young and Infants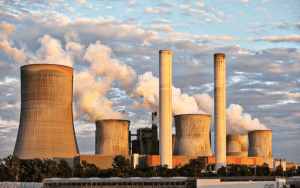 Air Pollution and Infants
Researchers have discovered that air pollution particles can be found in unborn babies' lungs and other organs even before the end of the first trimester.
Researchers from the University of Aberdeen in the United Kingdom and the University of Hasselt in Belgium examined the possibility of the embryo being exposed to nanoparticles of black carbon, also known as soot particles, in air pollution.
According to new research, black carbon nanoparticles in the air represent a risk to the developing fetus and the placenta.
In addition, these nanoparticles can cross the placenta and enter the fetus's developing liver, lungs, and brain as early as the first trimester of pregnancy.
1, Black Carbon is a Sooty
, 
When machines like cars and power plants consume fossil fuels, they release chemicals that make the sky look darker. Fine particles, often known as particulate matter (PM), are a significant cause of air pollution.
 Although partly due to the chemicals they are coated with after burning, the precise methods of these tiny particles (nanoparticles) producing well-known health concerns are poorly understood.
Although the research group from Hasselt University had previously discovered that black carbon nanoparticles cross the placenta, they could not find proof that the particles crossed into the fetus.
This is the first study to prove this to be the case, and the researchers who conducted it find their findings quite concerning.
Air pollution during pregnancy and infancy has been to stillbirth, premature birth, low birth weight, and impaired brain development, all of which can have long-lasting effects, as stated by Professor Tim Nawrot.
This study demonstrates that the quantity of black carbon particles the mother ingests is transmitted similarly to the developing fetus via the placenta.
Air quality regulations should consider this transfer during pregnancy and safeguard the most vulnerable stages of human development.
2,  Human Fetuses During Pregnancy's First and Second Trimesters.
 Professor Nawrot teamed up with them to determine if these particles make it over the placenta. Professor Fowler stated,
"We are all concerned that if nanoparticles were getting into the embryo, they would directly harm its development in the womb." For the first time, we've demonstrated that nanoparticles of black carbon from air pollution cross the placenta and end up in the growing fetus's liver and lungs.
Even more concerning is that these black carbon particles can enter the human brain during development.
 This suggests these nanoparticles interact with regulatory mechanisms in human fetal organs and cells.
The writers of this study discussed that the discovery of direct exposure of the developing fetus to black carbon air pollution particles makes it all the more necessary to investigate the mechanisms involved in the hazards to health.
a, Supplemental Omega-3 Lowers the Probability of Preterm Delivery.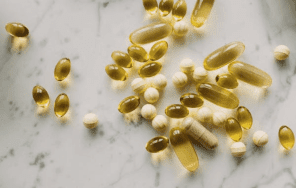 The (SAHMRI), the Women's and Children's Hospital, and the University of Adelaide recently published a study showing that taking an omega-3 supplement daily reduces the risk of premature delivery by 11% and premature birth by 42%.
Almost 20,000 women worldwide participated in the 70 trials that comprised the Cochrane Review of Omega-3 fatty acid supplementation during pregnancy.
According to Professor Maria Makrides, leader of the Healthy Mothers, Babies, and Children theme at SAHMRI, women expecting a single baby should start taking omega-3s daily at the 12-week stage of pregnancy.
She noted that the primary cause of death for children younger than five was difficulties during birth.
Prof. Makrides hailed the discovery as "very promising" since it provides 
"many studies and researches show that omega-3 fatty acid food and supplements are straightforward, simple to reach as, fish, coconut oil, chia seed or fish oil supplements very less cost and highly effective intervention to prevent premature birth," with serious health consequences if the birth occurs too soon.
b,Problems With Speech, Social Skills, Iearning, and Behaviour
They also have a higher risk of developing respiratory, immunological, and digestive system disorders.Omega-3 fatty acid supplements of at least 500 milligrammes and no more than 1000 milligrammes, termed DHA, are recommended by the study team daily.
Prof. Makrides noted that omega-3s are commonly found in over-the-counter pregnancy supplements; thus, many expecting mothers are likely already taking them.
Pregnant women who take in more omega-3 fatty acids have a higher chance of carrying their babies to full term (40 weeks)
If your baby spends even, Achieving a healthy planet and population is our primary focus in this month's Climate Health News to Know.
The documentary Healthy Planet, Healthy You examines the positive and negative ways human and environmental health are inextricably linked.
We will update you each month on the newest findings regarding nature's restorative and potentially harmful effects.
We'll wrap off with some relevant advice and resources to help you take care of your environment so that it can take care of you.
c, The Stress Center in the Bain Can be Calmed With Just an Hour's Walk Outdoors.
German scientists were interested in how people's brains react to a one-hour stroll through a forest vs. a shopping street, so they subjected 63 healthy adults to the fMRI scanner and let them walk in either setting.
After the one-hour nature walk, they observed that activation of the amygdala (the brain region that causes the fight-or-flight response) dropped.
Still, it stayed stable after the urban walk. A stroll in the park may protect against mental stress and illness, as evidenced by these findings, which point to the salutogenic effects of being outside.
3,
The Risk of Stroke May be Affected by Air Pollution, 
Another reason to watch out for air pollution: it has recently been linked to higher risks of going from being healthy to having your first stroke. Chinese epidemiologists reached this result after analyzing data from approximately 400 thousand participants in the UK Biobank. 
4, Kids Can Reduce Their Dosage of ADHD Drugs if They Have Easier Access to Green Spaces.
<!– PLACE THIS SCRIPT INTO THE DOCUMENT HEAD –> <!– END OF HEAD CODE – > <!– PLACE THIS BLOCK INTO THE DOCUMENT BODY –> <!– END OF BODY CODE –>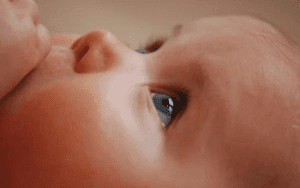 According to an intriguing study that evaluated insurance data to see reimbursement rates for these medications, children in the Netherlands with more accessible access to green space were more inclined to return their ADHD drugs.
The correlation between green space and Medicaid coverage was highest in low-income areas (which, unfortunately, had the least available green space).
This research further proves that investing in parks and green spaces in economically disadvantaged neighbourhoods is wise for improving education and well-being. 
5, The Alterations in Our Plant Life Due to Ozone Pollution (and threatening our pollinators).
Climate change is making it harder to pollinate, which is essential because pollination keeps the earth turning.
It has recently been proven that ozone, a harmful pollutant sparked by power plants, gas automobiles, and particular home objects, alters plant biology, making it more difficult for pollinators to get the pollen they need.
It affects explicitly plants, damaging plant foliage and changing flowering patterns. With more time developing in the womb, it will be better off.
 To being a part of the $3 billion Adelaide BioMed City area, SAHMRI has also been recognized as a world leader in medical research, earning a spot in The Times' top 40 list of the world's best research centers.
The 37,000 members of Cochrane, who come from 130 different countries, work tirelessly to generate systematic evaluations of the medical literature free from commercial sponsorship and other potential biases.
If you want to know about more then click here.