<!– PLACE THIS SCRIPT INTO THE DOCUMENT HEAD –> <!– END OF HEAD CODE – > <!– PLACE THIS BLOCK INTO THE DOCUMENT BODY –> <!– END OF BODY CODE –>
Narrative Eassy; A Visit to Mahudand Lake Kalam SAWAT.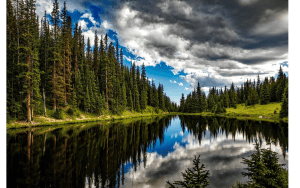 Mahudand lake Kalam  
 Mahudand lake Kalam is situated in upper ushu valley, and the distance from kalam is about 35 to 40 kilometres. It is in the range of the Hindukush mountains. It is famous for its tasty and best-quality trout fish.
So it is called the mahodand, the lake of fish; the quantity and variety of waterfalls, streams, rivers, and small and big springs you will be found after a half kilometre.
But we face many hurdles in reaching the most beautiful lake in the world. There are many reasons, and we felt exhausted, but when we arrived we were surprised, and our words have foinished. Why? Let me explain it. 
Traditional Meat Pie With Lamb, Sydney Especial;
Our Journey
  It is a beautiful sunny day in July. We start our journey from Mingora swat, and towards kalam, we enjoy the beautiful snowy mountains and river swat side by side flowing with road and much more waterfalls and streams.
We crossed the maidaien and Bahrain, and in two hours from Mingora, we reached kalam. We took a small rest and then booked a four-wheel jeep for Mahodand lake because it is challenging to continue the journey with an ordinary sedan car.
We started our journey again, but there was rushed traffic on the road. One problem is the unsmooth and single road. And second, there were too many tourists going to mahodand.
Beauty of Nature 
On our travel, we observed that there are a lot of beautiful places. We are going through forests and dark forests of pine.
On one side, there is a forest, mountains, some houses, and a small market but much more waterfalls, and the river is going with us side by side with the road. This river comes from mahudand lake and reaches swat with the name river swat.
Why is the route of kalam called death road? One side of the road is full of mountains and small hills, and the other is the river. There is a lot of water here, an excellent source of fresh water and power generation.
Here Are the Top 10 Winter Fashion Trends You Can't Ignore
Problems and Hurdles      
With a lot of problems, this is true that mahudand lake Kalam, is a paradise for those who love nature and have a good sense of tourism. We found a vast and nonstop pine forest in which the weather was freezing on sunny July.
We find the most delicious trout fish, mountains full of snow, and too many waterfalls. The landscape was unique.  In natural beauty, we see the cold, snowy mountains. Lots of flowers, water, and wood will all be found when you visit mahudand lake.
And the main change is the waste area of these tourist attractions you can visit in an extensive nature. A good thing which we note down the clean water.
There was no garbage we found in the lake, as it is our nature that we through rapers, packs, and juices any were, but the lake's water was 100 per cent clean and clear from all the garbage.
    Conclusion
  From the above discussions, it is concluded that mahudand lake kalam and sawat valley is very very beautiful place. It is a piece of heaven on earth. Where we find a lot of nature, and all types of fairytales we listen to or see in any story or movie can find in mahudand. But this is our bad luck with a lot of natural resources. We need to take advantage of these resources, which can make a great source of income.
      For more reading click here,