<!– PLACE THIS SCRIPT INTO THE DOCUMENT HEAD –> <!– END OF HEAD CODE – > <!– PLACE THIS BLOCK INTO THE DOCUMENT BODY –> <!– END OF BODY CODE –>
Health Tips For Winter; For A Healthy And Happy Winter Season
  

Health Tips For Winter
Winter season is on the way and will reach very soon. You will need some health tips for winter to stay safe and healthy from winter seasonal diseases.
If you live in Europe, you'll find the summer months a breeze. There is a lot of time to relax, go out, and have fun because of the warm weather and late sunsets. However, things change slightly in the wintertime.
Fall and winter bring many health problems, including shorter days, colder nights, and less daylight. 
The common cold and flu aren't the only things going around this time of year; the weather is becoming colder and darker, making it harder to stay in shape, and people generally feel down in the dumps.
We've partnered with ASN, a global health insurance broker, to help you find tried-and-true strategies for maintaining your fitness, diet, and mood as the year approaches.
Coughs, Colds, And The Flu, Oh My!
It might be challenging to avoid catching a cold or the flu due to the chilly weather. Still, you can take steps beyond washing your hands and using a mask to reduce vulnerability.
Most studies worldwide have shown that taking vitamin C, echinacea, and (most crucially) Zinc has been shown to enhance the function of the immune system, thereby reducing the likelihood of falling ill.
Seasonal viruses can harm people with health problems, including high blood pressure, respiratory problems, or cardiovascular disease. An annual flu shot is advised in these instances. 
This help prevents getting sick from the dominant yearly strains. It can significantly lessen the intensity of symptoms if you become unwell.
As an ASN Customer Care representative, Giovanni Bretti explains that one of the advantages of foreign health insurance is that its coverage may be customized to include or omit benefits like immunizations and specialized respiratory care.
Travel Quickly On Skis, Skates, Bikes, or Spinners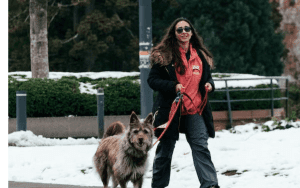 We all know that keeping a healthy lifestyle and regular exercise may significantly reduce the risk of developing a significant illness. 
Still, it can be challenging to stick to these practices when the days are short, and the weather is welcoming.
Tips from ASN's International Insurance Consultant, Majuran Panchalingam "When it becomes chilly out, I switch to inside training. 
Further, I get everything set up the night before. Once I've packed my training gear, skipping a workout is more of a hassle.
An additional tool is a free pedometer app for your smartphone. According to the studies, it can enhance 20 per cent in daily physical activity.
Walks and runs may be analyzed in terms of distance, speed, and elevation gain, among other metrics, depending on the app used.
Many applications also include the option to digitally "walk" a specified distance, such as kilometres of the Great Wall of China. An actual medal or diploma may be given at the end of some programs.
Muscle and joint injuries are less likely to occur if you exercise regularly. However, accidents like tripping on ice still require prompt medical attention and specialized care. 
Several health insurance plans include free visits to physiotherapists and other physical experts, including those organized by ASN.
Resolving difficulties as they arise reduces the need for expensive, intrusive procedures and helps keep patients mobile. What person wouldn't desireth
Escape the Doldrums
During the winter months, it is important to recognize that your mental health can be just as vulnerable as your physical health
. This time of year can bring about various stressors, such as colder weather, less sunlight, and holiday pressures, which may hurt your overall well-being.
 Therefore, it is crucial to prioritize self-care and seek support, if necessary, to maintain good mental health throughout the winter.
There is a wide variety of explanations behind this. Shorter days and longer nights have been connected by some scientists to reduced serotonin synthesis in the brain.
 In contrast, others have claimed it triggers changes in our circadian rhythms or the timing of our awake and sleep. We'd rather stay in bed and rest than go out and interact with others.
Spending Time Outside During Daylight 
<!– PLACE THIS SCRIPT INTO THE DOCUMENT HEAD –> <!– END OF HEAD CODE – > <!– PLACE THIS BLOCK INTO THE DOCUMENT BODY –> <!– END OF BODY CODE –>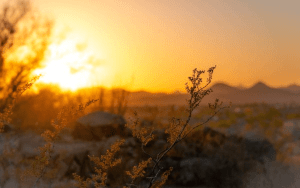 It has been proven that spending time outside during daylight hours and using a solar lamp, which can be found in most stores, are both effective. Both have the potential to trick the brain into thinking everything is OK, allowing one to forgo a depressed state of mind.
Because they may be alone over the winter holidays, internationals may experience a decline in their mental health during this time of year. Connect with others and get out of the house as much as possible. 
An excellent approach to maintaining connections and establishing new acquaintances among expats is regularly attending one of the many social events hosted on expat forums and websites.
If you're feeling down for an extended period, talk to someone about what you're going through and get the support you need.
Standard international health insurance policies often provide coverage for mental health therapy. 
If you're dealing with a broker like ASN, they'll try their best to provide you with help in your preferred language so you can learn about your options and get the peace of mind you deserve.
The Most Significant Investment is to Spend Your Money on Health.
Foreign health insurance is one of the most delicate things a person doing a year-round or seasonal expat assignment can do to protect their health, especially in the colder months.
Policies mediated by ASN, and similar ones, enable around-the-clock access to a worldwide community of medical experts ready to attend to your unique medical needs.
 Furthermore, international health insurance coverage may cover repatriation costs to your home country for specialized care.
Preventative treatment is frequently covered under such plans to ward off sickness and alleviate the symptoms of preexisting disorders.
Foreign health insurance is like investing in your health in the fall and winter by consistently exercising, taking advantage of social events, and obtaining an annual flu vaccination.
For more information click here;