<!– PLACE THIS SCRIPT INTO THE DOCUMENT HEAD –> <!– END OF HEAD CODE – > <!– PLACE THIS BLOCK INTO THE DOCUMENT BODY –> <!– END OF BODY CODE –>
Components of Business Plan? What Should You Focus On Most?
 
A Business Plan Is…
Components of Business Plan that you may use as building blocks for your plans. A company's goals and the steps it will take to reach them are laid out in great detail in the company's business plan. From a financial, marketing, and operational perspective, a business plan serves as a documented road map for the company. Both new and long-standing businesses use business plans.
A business plan is a critical document that should be shared with both the outside and inside of the organization. For instance, before a firm has a track record to back up its claims, it may utilize a business plan to entice investors. It can also be useful in obtaining financing from banks.
In addition, a business plan may help keep the company's management team on the same page about key action items and on track to achieve its objectives.
A business plan is essential for any firm, but startups benefit significantly from having one. Ideally, the plan is revisited at regular intervals to account for progress made or changes in priorities. 
As businesses grow and evolve, they may encounter situations that require them to make changes to their existing strategies. One such scenario could be when a company decides to pivot, i.e., shift its focus from its current line of business to a new one. 
Established companies must transform to stay competitive. This process involves a lot of planning and strategizing, and one of the critical aspects of it is creating a new business plan that outlines the company's vision, goals, and objectives for the new venture.
The plan should also detail the resources and capabilities required, the target market, and the marketing and sales strategies to be employed. A well-crafted business plan can help a company navigate the challenges of a pivot and increase its chances of success.
Can You Explain the Overall SEO Strategy? 2023 | 2024
The Components of Business Plan

A business plan is a crucial piece of paperwork for every startup to have in place before they launch. Both banks and VC companies require a solid business plan before they consider investing money in a startup.
Not having a business strategy is a common mistake. 
In fact, only some businesses can thrive for lengthy periods without one. Making (and sticking to) a solid business strategy will help you succeed. One of these is the ability to foresee and address possible problems before committing significant resources to a concept.
The potential benefits and drawbacks of every option open to the organization should be laid out in detail in the business strategy. Even among companies that operate in the same market, business strategies seldom mirror one another. 
While each business plan will be unique, it should always include an executive summary, a description of the company's activities, goods, and services, and financial predictions. A plan will also include the steps that will be taken to realize the company's vision.
 Although it's beneficial to provide as much information as possible, a plan should nevertheless be brief in order to hold the reader's interest.
Best Recruitment Agencies in USA for Foreigners
A firm can benefit greatly from a well-thought-out and professionally produced business strategy. Business plan templates are available, but it's best to avoid turning in something too generic. 
Industry overview and relevant facts, if available, should be included in the business strategy. Differentiating the company from its rivals should be highlighted.
It would be best if you began with the fundamental framework, which consists of an executive summary, business description, market analysis, product or service description, marketing strategy, financial predictions, and appendix (which includes papers and data to support the major parts). 
The following are descriptions of the many parts that make up a business strategy.
It is optional that you use a specific business plan framework or template while writing your company plan. Don't feel obligated to use any of it if it doesn't apply to your business in some way.
The following are the main components of most business strategies. Any requests for financial support might also be incorporated into the strategy. In any case, aim for 15-25 pages for the core body of your strategy.
Business Plan Types
<!– PLACE THIS SCRIPT INTO THE DOCUMENT HEAD –> <!– END OF HEAD CODE – > <!– PLACE THIS BLOCK INTO THE DOCUMENT BODY –> <!– END OF BODY CODE –>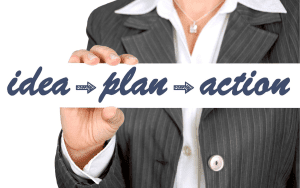 Companies may better define their goals and stay on track to achieve them with the aid of well-thought-out business plans. They are useful for starting businesses, keeping them going, and expanding them. They also serve as a tool for luring financial backers.
Business plans may be classified as either "traditional" or "lean startup," yet there is no such thing as a "wrong" strategy. The most popular type of business plan, as stated by the SBA, is the classic one.
 Each part of it is quite in-depth. These are more involved and time-consuming than the lean startup strategy.
On the other hand, lean startup business plans have a streamlined format that emphasizes the most crucial details. Due to its brevity (often only one page long) and lack of depth, such business plans are less widespread in the corporate world. A business that employs this strategy should be ready to elaborate if requested by a potential investor or lender.
Temporary Work From Home Jobs: Which One Company Hiring Temporary Online Workers?
1, Business Plan for a New Enterprise,
A startup business plan is one of the most typical business plans since it is written for brand-new companies. A company's long-term prosperity may be traced back to the details laid out in this strategy.
The fact that the business plan for a company has to be prepared from scratch is by far its largest obstacle. Most startup company ideas make use of prior research in the field. Additionally, they detail distinctive company approaches and marketing initiatives.
The specifics of a startup's business plan will vary depending on the objectives it sets for itself as it builds upon its founding concept.
Take the case of a funding-seeking company. The financial predictions in this business plan may take precedence over the emphasis placed on marketing and company culture if raising finances is a top concern.
2, Feasibility Business Plan
The product or service is the central emphasis of this form of company strategy. It might be a standalone plan for an already-established company or an integral aspect of a new venture's business strategy. Some components of this grand scheme are:
Specs for the item in question.

Analyzing the Market

Desires in Technology

Needs in Production

Funding Come From

Manufacturing processes
CBInsights data shows that market demand is to blame for the failure of 35% of businesses. Mistimed goods account for another 10% of failed attempts.
In order to find the best possible direction for their products, several companies conduct feasibility studies. Before finishing the feasibility business plan, they undertake these analyses. The feasibility study would then be tailored specifically to that product or service.
Twenty Sustainable Methods for Doing Business in the Digital Age
3. An in-House Business Plan
Company executives are better able to share their vision, strategy, and progress when they use internal business plans. The company's efforts to align and progress towards goals are aided by this.
An internal business plan may comprise, in addition to the standard fare of a beginning business plan,
Budgets are broken down by division.
Analysis of the Target Audience
Evaluation of the Market Size and Participation Rate
Plans of action
Constructing Strategies for Long-Term Sustainability
Raising cash and public backing is typically the primary goal of public business strategies. However, an internal business strategy aids in maintaining the company's objective in spite of disruptions.
4. Business Strategy
Your company's long-term success should be the primary emphasis of your strategic business strategy. They typically span the first 3-5 years of a company's existence. This strategy is mostly intended for internal stakeholders.
Included in these categories of business ideas are:
Critical information and evaluation

Analysis of the company's assets

Statements of Purpose and Vision

Plans of action
Remember that not all business entrepreneurs carefully plan their ventures before they begin operations. This business plan might be helpful since it details the steps your company will take to achieve its objectives. The ability to foresee potential difficulties is another benefit of this kind of planning for businesses.
Amazon is Still Trying to Crack the Physical Grocery Code.
5. Strategy for Acquiring a Company

Investors utilize business plans for more than simply buying up startup companies.
Cost estimates, timetables, and management specifications are all possible components of a firm purchase strategy. An acquisition strategy will yield this information.
For an already established firm, a business plan will detail:
What new processes will be implemented as a result of the acquisition?

Assuming new ownership, what will remain the same?

Reasons for the future's shifts and stability

Documentation for use in acquiring an asset

Schedules for purchasing
The business plan should also address the present status of the company and the reasons for its sale.
An explanation of why a failed firm is being acquired, for instance, should be included in the business plan. In addition, you need to have:
What the new owner plans to do to improve the company

Historical financial indicators

Anticipated Increase in Sales Following the Purchase

Explanation of why you came to those conclusions
6, Strategy for Business Repositioning
Business repositioning plans are developed when CEOs or owners wish to try something new, avoid being acquired, or change the perception of their brand.
These measures will:
Recognize the reality of the business now.

Describe your hopes and dreams for the firm.

Justify the necessity of a company rebranding.
Hey there! Can you explain what the company is planning to do to adjust to the changes? 
And while you're at it, can you make sure there aren't any spelling or grammar mistakes? Thanks!
Businesses frequently reposition themselves, either proactively or reactively, in response to shifting consumer preferences and purchasing habits.
AllBirds, a shoe manufacturer, is one company that intends to reorient its business towards its core consumers by changing its approach to the market. The poor sales results after the product switch and other mistakes prompted these actions.
7, Business Plan for Growth or Expansion, 
An effective framework for accomplishing expansion goals may be established with the help of a well-thought-out growth company plan.
A growth business plan can be useful for a thriving company looking to branch out into new territory. This is because a shift in strategy towards a new market or the requirement for additional funding are both possibilities.
The time frame for this kind of expansion strategy is often the following year or two. Current sales, revenues, and accomplishments are frequently discussed. What else it may involve:
Examining Opportunities and Threats

Analysis of Potential for Expanding

Aims and strategies for the budget

Promoting Strategies

Preparing for Abilities
Different firms will need different strategies, but they can all help employees rapidly align with new goals.
Exceptions and Cautions

<!– PLACE THIS SCRIPT INTO THE DOCUMENT HEAD –> <!– END OF HEAD CODE – > <!– PLACE THIS BLOCK INTO THE DOCUMENT BODY –> <!– END OF BODY CODE –>
Budget Estimates
Financial forecasts are an essential part of every comprehensive company plan. Pro-forma financial statements, or just "pro-formas," are a common term for these forecasts. Among these are:
A financial plan.

An examination of the market.

A plan for spreading the word about the business.
Variables to Think About When Creating a Business Plan
A business plan's primary function is to outline the advantages and disadvantages of various strategic options available to the company's management. 
They may improve their frameworks in preparation for implementing their ideas by creating a business strategy. In addition, it helps business entrepreneurs anticipate the amount and nature of startup capital they'll need.
It's important to play up the company's strongest points in order to get funding, should that become necessary. The electric automobile company Tesla Motors, for instance, was founded on little more than a business idea.
A business strategy is not a static document, which is very important. The business strategy has to evolve alongside the company.
 An entrepreneur or a group of owners can adjust the business strategy and plan each year to account for the company's successes and failures as well as any other developments. 
It's a chance to assess the plan's potential for driving firm expansion.
Consider the business plan a live document that will change as your company does.
A Business Plan Is…
A business plan is a formal document outlining the aims, methods, market position, promotional initiatives, and financial forecasts of an enterprise. Its contents might serve as a useful manual for managing the business. And it may be a great way to entice investors and win over banks for financing.
For What Reasons Do Business Plans Often Fail to Materialize?
If you don't follow through on your business strategy, it won't matter how well thought out it is. It's usually a good idea to have decisive leadership that stays committed to the strategy at hand. 
You might still end up with cash flow problems and out-of-control budgets even if you stick to the plan if you make inaccurate assumptions. The economy and the markets are also subject to shifts. If your business strategy is not adaptable, you may find yourself unable to change directions when necessary.
Errors are Frequently Made When Creating a Business Strategy
.

Nothing else you read about business plans will ever tell you this: your business plan might not work. You don't want your hard work and effort to be for nothing. Don't make these typical blunders:
Unsound economics. There may be no market for your product, your idea may be too hazardous for investors, or the startup costs may be too high. Seek out microbusiness concepts that have modest initial investment requirements.
There is no way out. You won't have much success raising money if you can't demonstrate that you have a plan for investors to get out of the firm at the highest possible profit.
Team composition could be better. To launch a successful business, you must first create something of value. But if you put together a great squad, you can win it all. A well-rounded workforce is often overlooked by business owners, unfortunately. They are just thinking about the end result (profit) rather than the process (how it will be accomplished). 
Not meeting budgetary expectations. Include a balance sheet, cash flow statement, statement of operations, and statement of income at the very least. Suppose you want to write a winning business plan. In that case, you need to include a break-even analysis and ROI figures in your financial predictions.
Flawed grammar and spelling throughout. The finest companies always get their writing proofread by an expert. How can a potential investor have faith in you if your business plan needs to be revised with typos?
Where Can I Find an Example of a Lean Startup Business Plan?
When a summary of the company's operations is preferred, the lean startup business plan might be used. Since the firm is just starting, it may need more information to give.
Value proposition, key activities and benefits, resources (human, intangible, and monetary), collaborations, client types, and income streams are all possible topics for a business plan.
Business Plans Purpose

Most people who go down to write a business plan have one or more of the following goals in mind:
1. Get Money From Investors.
A business plan is used to attract investors since it details the company's strategy for reaching profitability. To convince potential investors or lenders to put money into a firm, entrepreneurs often draw out business plans to outline exactly how that money will be used.
Investors, including those from banks, angel investors, and venture capital organizations, often want a return on investment (ROI) of 10% or more before they put money into a business.
So, it's important to know if and when these backers will get their initial investment back, plus interest. Sales, marketing, and operations strategies give the background information investors need to understand the business's approach to achieving its financial objectives.
2. Write Out the Company's Plans and Objectives.
A thorough business strategy will consider every possible scenario.
Business plans may run to hundreds of pages, giving its authors plenty of room to detail the company's mission and strategy.
Entrepreneurs who want to attract investors should provide exhaustive details about their marketing, sales, and operational plans, from securing a physical location for the business to outlining a tactical approach to marketing penetration.
The writer of the business plan should be able to explain the reasoning behind every aspect of the plan, from the sales estimate and financial predictions to the break-even point.
3, Putting Credibility Into a Company Plan.
Everybody has a fantastic business plan — until they put pen to paper and see that it's not really doable.
A business plan is the means through which a would-be entrepreneur demonstrates the viability of his or her business concept.
As company owners write out their plans for entering the market, acquiring funding, and generating a return on investment, they will inevitably run into snags that cause them to question their assumptions.
A well-thought-out business plan shows investors and potential customers that you've given your concept plenty of thought and that you're prepared to take it to the next level by outlining how you'll make money and expand your firm.
 The Step-by-Step Guide to Creating a Business Plan (2023)

Before launching a firm, it's important to create a thorough business plan that details your intended course of action, anticipated challenges, proposed solutions, and required resources.
Even though a formal business plan is optional for getting a company off the ground, many entrepreneurs benefit by pausing to consider the big picture, investigate their target market, and clarify their objectives. For this reason, it is necessary to create a business strategy.
The 9-Step Process for Creating a Business Plan
Write out a quick synopsis.

Describe your business in writing.

Conduct a market study.

Outline the administration and structure.

Specify the goods and services you offer.

Segment your client and analyze them.

Incorporate a marketing strategy definition.

Prepare a strategy for logistics and operations.

Create a budget.
There are few things more daunting than a blank page. The first thing you should do when writing a business plan is to create a detailed overview with bullet points for each component.
We know starting a business plan can be scary. To make things easier, we have created a simple overview that you can use as a starting point. The first step is making a outline in the process of producing a business plan, and we want to help you get started.
If you need further guidance, we recommend using a free business plan template. Our overview is easy to understand and can be copied and pasted into your document.
We want to make sure that you have all the necessary information to succeed, so we have kept the language simple and familiar. Our goal is to help you achieve your goals by providing clear and concise information.
The next step is to flesh out your company strategy now that you have an overview. To make it easier for you to construct your strategy, we've separated it into manageable chunks.
1, Write a Summary Executive.
Create the executive summary last in your strategy.
The aim of the executive summary is to condense the rest of the document into a concise overview of the firm that will entice readers with limited time (such as potential investors and lenders) to go on.
Keep in mind that this is a synopsis. Therefore, it's important to emphasize the most vital findings from your planning process. If you are writing for your own personal use in the planning process, you can dispense with the summary entirely.
No executive summary needs more than one page. When you're working with a limited amount of space, it might be difficult to include everything important. The executive summary of your business strategy should cover the following points:
Ideas in business. Where does your company fit in?
Intent and strategy in business. What are your company's goals?
Differentiating and describing the product. How are the products you sell unique?
Market niche. To whom do you make your wares available?
Plan for making sales. How will you get in touch with your target audience?
Present monetary circumstances. How much money do you make a year right now?
Predicted fiscal health. How much do you anticipate making in sales?
The query. How much do you want for this?
This group. Who exactly is working there?
2. Describe Your Business in Writing.

In this part of your business plan, explain who you are and what you intend to do. 
You may introduce your business's mission, points of differentiation, strengths, and investment potential by answering these questions. 
Saie, a firm that sells environmentally friendly cosmetics, includes a letter from the company's creator explaining the brand's raison d'etre.
Even if this is the first time anyone else will ever read it, it's still a good idea to clarify these points for yourself. Intangible aspects of your company, such as your values, culture, and aspirations, might be formalized in such a document.
Consider including the following details when describing your business:
How is your company set up?

 (Are you an individual business, a partnership, a limited liability company, or a corporation?)

How you want to run your company
The Sector You Operate In
The why, what, and how of your company
Details about your company's past are quite helpful.
Both immediate and long-term business goals
Your group, together with specifics on important players and their compensation
A, Purposes and Values as a Brand
Consider the owners, workers, suppliers, consumers, and investors in defining the brand values for your organization. Now, think about the best way to approach doing business with each of them. Your guiding principles should emerge as you begin to list them.
Include both short and long-term objectives in your company description. Goals set in the short term should be attainable within the next year, while those set in the long term should be attainable over the following five years. Goals should be SMART, meaning they are precise, measurable, achievable, realistic, and have a deadline.
B, Statements of Purpose and Vision
Your values will guide you as you craft your mission statement. Your statement should be no more than a phrase long and should convincingly convey the purpose of your company. 
The next step is to write out your vision for the future of your company and the world at large. Consider restating this effect as an assertion, starting with "We will" to set the tone. Unlike a mission statement, a vision statement might consist of many sentences; moreover, you should aim for at most three. The finest declarations of purpose are clear and succinct.
3. Do a Market Evaluation.

It's not an exaggeration to suggest that the success or failure of your business hinges on the quality of your target market. If you pick a market where there are lots of people who want and need your product, you'll be off to a good start. It might be easier to make sales if you target the correct market or enter the appropriate market at the right moment.
Whether or not you expect other people to read your business plan, conducting a market analysis is essential.
For this reason, whether or not you expect other people to read your business plan, market research and analysis should be included.
The size of the potential market for your goods or services, an evaluation of your company's standing in the industry, and a survey of the competition landscape should all be included.
The success of your plan depends on your ability to persuade investors and confirm your own assumptions via thorough research supporting your conclusions.
A, To What Extent Does Your Market Exist?
Your product's potential market is the whole population that could benefit from it. While it's fun to imagine massive sales, you should check your assumptions with as many objective facts as possible.
Given the complexity of the task at hand, I provide the following broad guidelines to guide your initial investigation:
Get a mental picture of your perfect customer. Investigate publicly available information such as population density, social media usage, and spending patterns of your target audience.
Examine the history and future of the industry you're interested in. Examine Google Trends, industry journals, and key influencers to learn more about consumer and product trends in your field.
Put your best guess forward. Total addressable market data will always be imperfect and comprehensive. Your objective should be to find as many independent data points as possible to use as the foundation for your calculations.
Market information may be found in various government agencies, trade groups, universities, and reputable news organizations.
B, Analyzing Opportunities and Threats
The four factors of strength, vulnerability, opportunity, and threat are evaluated in a SWOT analysis. Tell me about the most impressive aspects of your business.
Where do you fall short?
Is there a change in the market or business that you can capitalize on?
Is your chance of success being hindered by something outside of your control?
A grid or other visual representation of SWOT is common. Your competitive edge in the market may be swiftly assessed in light of the visuals you've provided here.
C, Analyzing the Competition

You may set yourself apart from the competition by focusing on three main areas:
Competitive pricing. You may undercut the competition and increase your earnings by selling at significantly reduced pricing. Companies like Mejuri and Endy are good examples.
Differentiation. Your product or service is different from the market leaders. It relies on this fact to set itself apart from the competition. Examples are Knix and QALO.
Segmentation. Targeting a narrow audience (or "niche") might help you get a foothold in the market before expanding to a wider demographic. TomboyX and Heyday Footwear are two excellent examples of companies using this method.
You need to know your business and your competitors well and to know which is the best fit.
Even with a groundbreaking product, you can always expect stiff rivalry in the market. Be sure to detail your main rivals in your business strategy. If you're planning to break into an already-established market, be sure to include a few organizations that you see as direct rivals and explain how you'll set yourself apart.
If you're in the jewelry business, you may set yourself apart by donating a portion of your sales to a noteworthy charity or offering lower prices than your high-end competitors.
Suppose you're entering a market where your direct competitors need help to identify. In that case, you should think about your indirect competitors instead.
It would be a mistake to assume that a novel piece of cooking equipment would be without rivals just because it is novel. Think about the methods that your competitors are using to address the same issues.
4. Describe the Administration and Structure.
 Your business plan's management and organization section should tell readers about the people who will be operating the firm.
Explain in detail how your company is structured legally. Discuss whether you'll form a limited partnership, a single proprietorship, or a corporation.
An organizational chart is useful for conveying information about a company's management structure, such as job descriptions and reporting links. Make sure everyone knows how they can help your startup succeed.
5. Specify What it is That You Sell.
While your goods or services will likely be discussed at length in other sections of your business plan, it is still vital to devote some space to providing essential information about them.
"By offering a diverse array of products, you have the opportunity to inspire and enrich the lives of your customers through each category's compelling description.
If you're just selling a handful, it's important to give detailed descriptions of each. For instance, BAGGU is a business that specializes in bags but also offers accessories, furniture, and other household items. Its business strategy would define the categories it serves and the items offered within them.
Provide details about upcoming product releases and any intellectual property you have. Explain how they will increase revenue. The origin of goods is also significant; for example, dropshipping companies get trendy goods differently than those selling handcrafted goods.
6. Segment Your Clientele,

 Your marketing strategy, and even your business strategy as a whole, should revolve around your ideal customer. To make strategic decisions with confidence, it's imperative to have a thorough understanding of this person's background.
Describe a variety of broad and narrow demographic traits that characterize your ideal consumer. Common methods of customer segmentation include:
Area of audience

Between those ages

Their educational background

Common patterns of conduct

What they do while they're not working

Place of employment

The tools they employ

What is their salary is

Places where they are often used

Their morals, principles, or points of view
Information here will vary according to the nature of the product or service being offered. Still, it should be detailed enough to make it crystal clear to whom you are catering and, more significantly, why you have made the decisions you have.
A college student and a middle-aged CEO at a Fortune 500 business have vastly different hobbies, buying habits, and price sensitivity. Identifying your ideal client will inform various aspects of your business strategy and actions.
A, Describe a Marketing Strategy.
The profile of your ideal client is the driving force behind all of your promotional activities. Your marketing plan should detail the choices you've made thus far and the direction you're headed in, with a special emphasis on your target market and the value they'll receive from your product or service.
Whether you intend to put a lot of money into Instagram marketing or TikTok advertisements, for example, it's a good idea to find out whether those platforms are the most popular ones with your target demographic.
There are typically four main areas covered in a marketing plan's description. The level of specificity you provide for each should reflect both your business and the people who will be reading your strategy.
Price. Why are your items priced the way they are, and what factors went into that decision?
Product. What are you selling, and what makes it unique?
Promotion. How do you plan on getting your wares in front of your target audience?
Place. Where exactly do you plan on making sales? In which territories and on which platforms?
Even while you may be able to dig into more specifics about promotion, it's still necessary to at least touch on the other three components of your marketing mix in your strategy.
8. Specify a Strategy for Logistics and Operations

To turn your company plan into a reality, you'll need to set up systems for logistics and operations. Even though you might not need to include as much detail as you would if you were seeking funding, this is still an important element to consider when drafting a business plan for your personal planning needs.
Don't forget any aspect of your planned operations:
Suppliers. How and where are your items made? Where do you source your raw materials?
Production. Do you plan to create, mass-produce, distribute, or drop-ship your goods? How long does it take to manufacture and send your goods to you? When demand suddenly increases, how will you respond?
Facilities. To what location will you and your team report each day? Do you intend to open a storefront? Where, if so?
Equipment. What hardware and software do you need to launch your business? Everything from phones to lamps and beyond falls under this category.
Processing and delivery. Do you plan to handle all fulfillment in-house, or will you outsource to a third party?
Inventory. When and where will you restock your supply? If necessary, how will it be shipped to partners, and how will stock be managed?
This part should reassure the reader that you have thoroughly analyzed your supply chain and developed good backup plans to deal with any unforeseen problems that may arise. Suppose you're writing for an internal audience.
In that case, it should help you figure out how much to charge for your products to cover your projected expenses and when you can expect to turn a profit.
9. Create a Budget
A company's triumph or downfall hinges on its financial well-being. A crucial instrument for evaluating this is a calculator., regardless of the quality of the idea or the amount of time, energy, and resources invested. People are more likely to commit to a company if they believe it will be there for some time.
The depth to which your financial plan must go is determined by your audience and objectives to have a complete understanding of an entity's financial status and make informed decisions.
Therefore, it is essential to ensure that these documents are accurate, concise, and free of errors. By doing so, the organization can demonstrate its professionalism and expertise in financial matters, which can inspire confidence among its stakeholders.
Balance sheet and cash-flow statement in the form of a spreadsheet with all the necessary components. If necessary, you can update it to include projections. 
A, Income Statement 
The purpose of your income statement is to provide interested parties with a snapshot of your earnings and expenditures over a certain time frame. These two pieces of data will show them whether or not your company made money over the specified period. If you still need to start your company, use this data to estimate when various events will occur.
B, Charts of Accounts
The amount of equity in your company may be seen on the balance sheet. Business assets (what you own) and liabilities (what you owe) are listed on opposite sides of the balance sheet. This gives you a glimpse of the equity held by the company's shareholders, which is determined by: 
Calculating Equity: Assets minus Debts
C, Income Statements
A cash flow statement tracks cash movements, while an income statement tracks revenues and expenses. Still, it differs in that it details the timing of cash inflows and outflows.
A positive cash flow occurs when net cash inflows exceed net cash outflows. Cash flow is negative when the inverse is true. In a perfect world, your cash flow statement would show you when funds are low when you might have a surplus, and when you would need to find other means of funding in order to keep your firm afloat.
Forecasting your cash flow statement can help you spot gaps or negative cash flow so you can make the necessary adjustments to your business. 
Visit website for more interesting and informative stories,