<!– PLACE THIS SCRIPT INTO THE DOCUMENT HEAD –> <!– END OF HEAD CODE – > <!– PLACE THIS BLOCK INTO THE DOCUMENT BODY –> <!– END OF BODY CODE –>
 Black Friday Sales: 15 Best Products of Sephora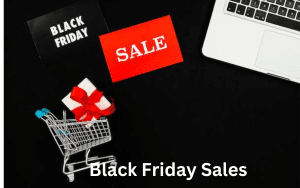 Shopping event of the year for makeup and skincare enthusiasts is almost upon us: Sephora's Black Friday Sales 2023, November 24.
Black Friday Sales refers to the day following Thanksgiving, which marks the commencement of the Christmas shopping season for merchants. 
 Sephora Black Friday Sales
 In the past, we've offered site-wide discounts of 25% on a few brands and savings of up to 50% on other necessities for your beauty routine. In all honesty, it was paradise, and we hope to see a continuation of that pattern this year.
If the Black Friday sales at Sephora were a sundae, the brand-wide sales from Fenty Beauty, Fresh, and others offered were the cherry on top.
 Also, customers who joined Sephora's Beauty Insiders program and spent over $50 receive free standard one- to three-day delivery.
We'll select the best items available during Sephora's enormous Black Friday sales. 
 Including discounts on skincare, cosmetics, and hair care basics that you'll want to buy for everyone on your list—including yourself. Because a discount of up to 50% is almost free, right?
Let's Check Out What's Now on Sale at Sephora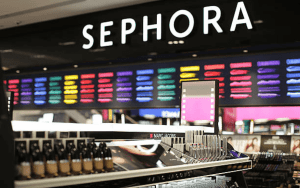 Now on sale at Sephora and remember the fantastic deals that were at that same time last year. A word of caution, though: most sales were only available for a day, so be prepared to click quickly.
Amika's Soulfood Nourishing Hair Mask
Amika's Soulfood Nourishing Hair Mask is a beautiful product that can be used on every hair type. Jojoba oil and sea buckthorn are two nourishing ingredients in this deep-conditioning hair treatment.
Liquid Eyeshadows 
Add one or two of the Sephora Collection Charged Up Liquid Eyeshadows to your shopping basket immediately if you agree that more is more regarding shimmer. These shimmering eye shadows are easy to apply and stay all day, leaving your lids with a vivid and sparkly finish.
Seven Powder Colours in the Endless Sunset Face and Eyeshadow Palette.
Every woman who is always on the run needs to have this Caliray palette on hand. Those with little experience applying eye or face makeup can create various looks with the seven powder colours in the Endless Sunset Face and Eyeshadow Palette.
Clinique's Clarifying Lotion 2
<!– PLACE THIS SCRIPT INTO THE DOCUMENT HEAD –> <!– END OF HEAD CODE – > <!– PLACE THIS BLOCK INTO THE DOCUMENT BODY –> <!– END OF BODY CODE –>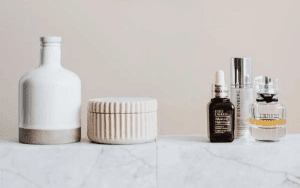 Tired of your skin looking lifeless and flaky? Applying a small amount of Clinique's Clarifying Lotion 2 all over your face will make your skin smoother and your pores less noticeable.
The T3 AireBrush Duo
The T3 AireBrush Duo makes hairstyling as simple as swapping off the attachment head. This one can provide fluffy, bouncy blowouts like other hair drier brushes. Still, it also has a paddle brush attachment for sleek, straight styles.
Liner Gel Eyeline
The Too Faced Killer Liner Gel Eyeliner is here to help you level up your eye makeup game. This long-lasting product won't budge for up to 36 hours and is available in 11 jewel tones.
Anastasia Beverly Hills
Enhance your radiance by utilizing the Sugar Glow Kit Anastasia Beverly Hills offers. This palette comprises four highly iridescent highlighters encompassing a comprehensive range of shades, catering to all your highlighting needs.
Urban Decay Vice Lipstick
The Urban Decay Vice Lipstick is essential to any comprehensive lip collection. The lipstick collection has 35 tones, each infused with avocado oil and aloe vera, which nourish, moisturize, and enhance the fullness of the lips.
 IGK's Prep + Extend Hair Maintenance Set.
Elevate your hairstyling endeavours using IGK's Prep + Extend Hair Maintenance Set. This package includes a pair of standard-sized containers of the brand's most highly regarded items: the Good Behavior 4-in-1 Prep Spray and a First Class Dry Shampoo.
Amika's Smooth Talker Double Agent Blow Dry Brush Hair Set
Achieve a comprehensive haircare regimen by acquiring Amika's Smooth Talker Double Agent Blow Dry Brush Hair Set. This extensive collection comprises the company's dual-function blow dryer and straightening brush, along with a standard-sized container of the Perk Up Dry Shampoo and smaller versions of The Kure Shampoo and Conditioner, The Wizard Silicone-Free Detangling Primer, and Flash Instant Shine Mask.
Pore Clearing Clay Mask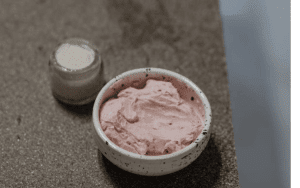 The efficacy of Innisfree's Pore Clearing Clay Mask in addressing blackheads and oily complexions is notable. The mask above, which is composed of a clay base enriched with volcanic ash clusters, serves to absorb surplus oil and exfoliate the skin through the presence of lactic acid. This dual action aids in removing impurities from pores and enhances the skin's overall texture.
Pat McGrath Labs
 It is worth noting that Pat McGrath Labs is now offering a limited-time promotion on one of its renowned beauty products, which occurs only a few times during the year. During Black Friday, consumers can acquire the brand's highly sought-after MatteTrance Lipstick, known for its ultra-matte finish. Specifically, the lipstick is available in the visually appealing lilac hue, Modern Woman, for a discounted price of $12.
 Blush N' Glow Cheek Set,
Are you searching for an affordable gift package suitable for an individual with a keen interest in beauty products to include in your holiday presents? Acquire the Sephora Favorites Blush N' Glow Cheek Set, a collection of five miniature versions of the most popular blushes and highlighters the company offers, including esteemed names like Nars, Tarte, and Nudestix.
Dae's Prickly Pear Hair + Body Mist
Are you seeking a fragrant rejuvenation? Next, apply Dae's Prickly Pear Hair + Body Mist evenly from the top of the head to the tips of the toes. The fragrance has a very fruity aroma reminiscent of succulent prickly pear blossoms, mandarin oranges, and magnolia blooms.
 Atelier Cologne 
The perfumes produced by Atelier Cologne are seldom subject to discounts. Thus, getting a bottle of the brand's Pacific Lime Perfume is advisable. The fragrance combines the essence of tangy lime and tropical coconut with the revitalizing perfume of eucalyptus.
Fenty Beauty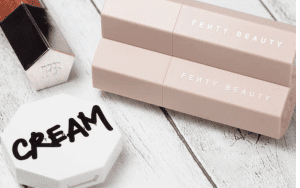 <!– PLACE THIS SCRIPT INTO THE DOCUMENT HEAD –> <!– END OF HEAD CODE – > <!– PLACE THIS BLOCK INTO THE DOCUMENT BODY –> <!– END OF BODY CODE –>
This is a unique opportunity to avail oneself of discounted Fenty Beauty products. The Fenty Beauty Universal Lip Luminizer may be used to enhance the appearance of your lips with a delicate sheen, making it suitable for everyday use. This lip gloss is characterized by its lightweight formula and is available in a range of six different tones. Fenty Beauty's highly regarded Cheeks Out Freestyle Cream Blush is also available. This blush features a smooth and lustrous consistency, offering a range of eight tones that may be combined or worn individually.
 Fresh's
Enhance your skincare regimen by including Fresh's diverse selection of soothing essentials. The Fresh Sugar Lip Balm is a skin-conditioning product that can nourish the lips. It has a composition infused with grapeseed oil, which provides conditioning properties.
 This lip balm is available in 12 hues, making it a suitable addition to any lip-focused collection. The brand's Rose & Hyaluronic Acid Deep Hydration Moisturizer may effectively enhance skin plumpness by utilizing its two key components to provide intensive hydration.
Please be reminded that there is a limited time remaining of 24 hours to avail of the Black Friday deal offered only on the official website of Sephora, sephora.com. In addition to the regular daily brand discounts, the beauty shop will offer limited-time flash deals on highly sought-after beauty products over the Black Friday perio
For more interesting news visit website,