<!– PLACE THIS SCRIPT INTO THE DOCUMENT HEAD –> <!– END OF HEAD CODE – > <!– PLACE THIS BLOCK INTO THE DOCUMENT BODY –> <!– END OF BODY CODE –>
Shah Rukh Khan's Film, Jawan to Salaar, is Coming Out This Month.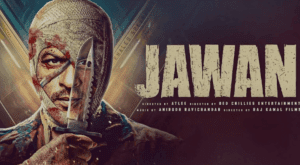 Jawan to Salaar
Film fans have much to look forward to this month, with the theatrical premieres of Jawan (starring Shah Rukh Khan) and Salaar (starring Prabhas), among many others. 
Many people in India look forward to these films because they include some of the country's most popular actors. September is shaping up to be a great month for fans of Bollywood and Tollywood, who have been waiting patiently for the chance to see these films in a theatre. 
The promo for the upcoming film "Jawan" has piqued audiences' interest with its exciting action sequences, catchy melodies, and compelling trailer. 
Shah Rukh Khan's charismatic presence, in his intense and patriotic personas, boosts interest without giving too much away about the film's premise.
 Deepika Padukone excels in her broader role. Nayanthara's social media debut coincides with the trailer's release, making fans very excited. With Atlee at the helm, Gauri Khan as producer, and Gaurav Verma as co-producer, "Jawan" will debut in several languages on September 7, 2023.
Elon Musk; Short Life Story of the Boy Who Change The World
Anticipation for the film's cinematic journey was ratcheted up at a lively pre-release event thanks to SRK's aggressive dancing, team-togetherness, and exciting moments.
Atlee's debut Hindi film, Jawan (translation: Soldier), is a forthcoming Indian action thriller. Red Chillies Entertainment, led by Gauri Khan and Gaurav Verma, produced the film. Shah Rukh Khan plays dual roles in the movie, featuring Nayanthara, Vijay Sethupathi, Deepika Padukone (in what is being called a "special appearance"), Priyamani, and Sanya Malhotra.
Production officially kicked off in Pune, Mumbai, Hyderabad, Chennai, Rajasthan, and Aurangabad in September 2021. Anirudh Ravichander scored and composed the film's music, while G. K. Vishnu shot and Ruben edited the footage.
Jawan's initial release date of June 2, 2023, was pushed back due to incomplete post-production. Janmashtami falls on September 7, 2023. Hence, the film will debut in theatres that day in regular, IMAX, 4DX, and other premium formats.
Synopsis
To do so, the ex-soldier Vikram Rathore hijacks the Mumbai Metro and leads a crew of six accomplished women on a series of heists nationwide. Vikram finds out that his long-lost son, Azaad Rathore, is an upstanding police officer who is a target for his archenemy, the international arms dealer Kalee.
 Vikram sets out on a quest to destroy Kalee and gives the government a list of demands, which sets the stage for a dramatic and high-stakes confrontation.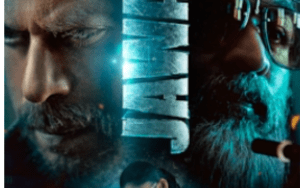 The Pune Metro was used for some of the filming. In September of 2021, principal photography began in Pune. During the 10-day shoot, Shah Rukh Khan and Nayanthara were present. It's the first movie ever to be filmed in the Pune Metro.
 In June of 2022, filming commenced in Hyderabad with Khan at the helm.[40] Nayanthara's wedding day was June 26, 2022, and she immediately returned to her busy Mumbai schedule. This itinerary includes some time spent with relatives in sequence.
Deepika Padukone's cameo role began filming in August in Chennai, where the following schedule was set to begin. Vijay Sethupathi joined the filming later. 
Khan and Sethupathi's action scenes were shot during this period. The song "Zinda Banda" video was filmed at that time, inside a prison. Shobi Paulraj, the song's choreographer, oversaw a thousand dancers participating in the five-day shoot.
The song was reshot and included in the Tamil and Telugu versions under "Vandha Edam" and "Dhumme Dhulipelaa," respectively. On October 7, our month-long schedule in Chennai
The Marvels' Studio: The 3 Carol Danvers, Monica Rambeau, and Kamala Khan Go on an Intergalactic Adventure in the New Teaser Trailer
The subsequent meeting took place in October in Rajasthan. Khan and Nayanthara committed to the 20-day plan. In the following schedule, which took place in February of 2023, Khan filmed several action sequences.
 Sanjay Dutt showed up on March 20, 2023[ to film a dramatic cameo. Khan and Nayanthara filmed the music video for their song "Chaleya" in April of 2023 in and around the Mumbai area known as Bandra-Worli.
 Khan and Deepika Padukone filmed a song together in Mumbai's Film City later that month for Padukone's cameo. Farah Khan choreographed the dances for both of the songs.
Midway through July, a song titled "Not Ramaiya Vastavaiya" was filmed at Mumbai's Yash Raj Studios, starring Khan and Nayanthara and choreographed by Vaibhavi Merchant.
Post-Production
The film's post-production process began in January 2023 and lasted six months due to the film's substantial use of CGI and VFX. Ruben oversaw the editing process. 
Chiswick Art School Summer Term 2023
Red Chillies VFX is responsible for the film's visual effects (VFX). Ha ry Hingorani oversaw the visual effects in the film, while Keitan Yadav was the film's VFX producer. 
The addition of visual effects technicians to the crew occurred in April. The film's coloring was handled by Red Chillies Color's Ken Metzker (see reference. The sound was designed by Kunal Rajan.
The film's final cut was completed at the beginning of August 2023 and submitted for certification to the Central Board of Film Certification (CBFC). The Censor Board gave the film a U/A rating with a finalized running time of 169 minutes on August 22, 2023.
The Hindi, Tamil, and Telugu-dubbed versions of Jawan will premiere in theatres on September 7, 2023. The film will also be shown in regular, IMAX, 4DX, and other premium formats.
 It was initially set to premiere on June 2, 2023. The film's release date was postponed from May to August 2023. The film's release date was reported as the initial release date. 
The official release date for the film, however, was later established as September 7, 2023. To my knowledge, Jawan is the first Indian film to be shown in the IMAX Leonberg, the world's largest movie theatre. The film's simultaneous release in Bangladesh is also a first for the language.
For more interesting information click here,