<!– PLACE THIS SCRIPT INTO THE DOCUMENT HEAD –> <!– END OF HEAD CODE – > <!– PLACE THIS BLOCK INTO THE DOCUMENT BODY –> <!– END OF BODY CODE –>
Why is the Hot Pink Color so Popular Right Now, Anyway?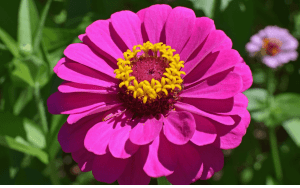 After Pantone announced that Very Peri would be their Color of the Year for 2022, the following year would be about that color. There were, however, those in the fashion industry who disagreed.
This year, the runways, red carpets, and other venues for fashion were dominated by the cheerful and popular hot pink color worn by celebrities, designers, and fashion influencers. As creative director of Maison Valentino, Pierpaolo Piccioli helped make this season's electric hue a must-have trend during Paris Fashion Week.
This event brought with it a much-needed shot of enthusiasm and hope. The designer, in this instance, collaborated with the Pantone Color Institute to create a new pink shade they've dubbed "Pink PP."Piccioli opted for a pink runway as a backdrop for showcasing his fall/winter 2022 collection at the concurrent fashion week.
 An Introduction to Spanish Fashion Retailer ZARA Fashion Valley ; Company Objectives
Many brands rushed to imitate Kim Kardashian's choice of a Balenciaga velvet blazer and Versace's Medusa Aevitas platform pumps in hot pink. Recently, luxury brand Louis Vuitton introduced a series of footwear designed especially for the Indian market.
One pattern uses the trending new pink color called "Rani Pink," which is a nod to Rajasthan's ruling family.
According to Celebrity Stylist Natasha Bothra, 
The pink craze began with a bold move by designer Pierpaolo Piccioli, who debuted an entire collection in the color pink. After that, the hot pink color became the uniform color. svg%3E
Low-Income People May Find it Difficult, But Not Impossible, To Save Money. 
The A-listers can't get enough of this vibrant color. Famous socialite Paris Hilton closed the show in a hot pink Versace ensemble with silver embellishments for spring/summer 2023. More locally, actor Ranveer Singh was spotted in full Pink PP attire not long ago, demonstrating that men can wear this out-of-the-ordinary hue.
Aishwarya Rai Bachchan's Favourite Color
Aishwarya Rai Bachchan attended the 2018 Cannes Film Festival dressed in a Maison Valentino pantsuit and platform heels.
On the red carpet at Cannes, content creator Masoom Minawala Mehta wowed in a plunging Yousef Akbar gown and a matching pleated Valentino gown. Embracing the strength and audacity of pink's tones, she says, "I consciously chose to don the color twice at Cannes."
Correlation Between Depression and Alcohol; Use of Alcohol and the Risk of Developing Depression
Hot Pink Color the Head of Pink Family
Pink's stereotypically feminine reputation predates even Barbie and gender-reveal parties. This stereotype, however, is being gradually dispelled, one forward-thinking designer at a time. Mehta says that pink has become neutral for the first time in centuries and can be worn by either gender.
The bright pink color is both stimulating and commanding. It's not a shy shade of pink; instead, it exudes self-assurance while remaining tactilely satisfying.
According to the Famous Fashion Designer Isha Bhansali 
Famous fashion designer Isha Bhansali thinks that color does not have a specific gender. Many male clients have worn custom-made pink garments designed and made by me. That shade of pink is positively electrifying. Since color blocking is trending in men's fashion, she says, "It's perfect for this season."
Lawyer Advising American family Protection on Legal Rights
But Bothra says 
That the "risk-taking and gender norm-breaking" mentality of millennials is to blame for this change. "the color has been more like a breakthrough for brands where psychologically it challenges men as well," she says. As one of the first colors to appear on Earth 1.1 billion years ago, the color has cultural significance and is now being used to combat the depression caused by the pandemic.
Designer Lakshmi Babu claims that bright colors and "dopamine dressing" have become increasingly popular in the post-pandemic era. Fire engine pink's ability to perk up otherwise negative situations struck a chord, despite the color's potential to arouse negative feelings.
For more details click here,