<!– PLACE THIS SCRIPT INTO THE DOCUMENT HEAD –> <!– END OF HEAD CODE – > <!– PLACE THIS BLOCK INTO THE DOCUMENT BODY –> <!– END OF BODY CODE –>
With These 14 Decoration Ideas, You Can Make The Most Out of Even The Smallest Living Area.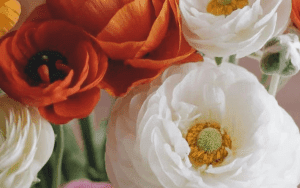 14 ideas of decoration for making the most of a small living area so that you may entertain guests in comfort.
The living room has several purposes, these 14 decoration ideas are vital for relaxing to hosting visitors, so it's crucial to look well and is comfortable.
Suppose your living room is limited in square footage but needs more style and comfort. In that case, you may remedy the situation by employing these design techniques.
Following are the 14 Ideas for Decoration:
1, Develop a Floor Plan With Few Walls

 
Use a single floor plan for the living room, dining room, and kitchen. Use semi-permeable barriers, glass dividers, carpets, or even plants to visually separate spaces without sacrificing openness.
2, The Furniture Should Fit the Room it is in. Thus, Scale is Essential.
Furniture with a tiny footprint but a modern design may help a cramped living space feel more open. Choose leg-supported pieces since they provide the sense of more room.
3, Pick Couches With Low Seating Heights
.
Couch upholstery should be a soothing, neutral colour.
Throw pillows and an accent chair are great ways to do this. Fabrics like fake leather or one that is treated to withstand stains last longer and require less upkeep.
4,
 Sofas With a Low Seat Height 
Sofas with a low seat height can provide the impression of more enormous ceilings and more open space in the living area.
 5, Outfit Your Living Space With Lightweight Mobile Furnishings.
Make a flexible plan that suits your needs with the help of lightweight, movable furniture. Consider an L-shaped or U-shaped arrangement for the living room's furniture. Depending on the room's form and size, arrange a two- or three-seat sofa against a wall with two chairs on either side.
6, Ivory or Beige Paint Should be Used for the Walls.
A colour scheme of whites and greys may make a room look bigger by reflecting light. Put together a colour palette that works for the walls, the furniture, and the accents.
Consider space-saving options like custom cabinetry or multi-functional furniture when decorating a tiny living room. Think of ottomans and coffee tables with secret compartments. Put up shelves in nooks and crannies to show off your collection.
8, Using a Tiered Lighting Approach, Brighten Your Living Room. 
Because of the wasted floor area they create, floor lamps should be avoided when decorating a compact living room. Use wall scones or recessed lighting in a fake ceiling that emits soft light to make the space feel more intimate.
9, Add Furniture With Several Uses.
Pick nesting tables, stools, an ottoman that can fit under a console, and other pieces easily tucked out of the way when not in use. Sofa beds are convenient for accommodating overnight visitors.
 10, Let There be light
.
Thanks to the numerous windows, there is a seamless transition between the inside and outside. Choose sheer curtains when you must block out the light without sacrificing privacy. Mirrors reflect light from windows and provide the illusion of more space.
 11, Suspend Curtains From the Ceiling.
Curtains hung from the ceiling, as opposed to the window frame, provide the optical illusion of a higher ceiling in the living area. Instead of curtains, you may use blinds for a more modern look.
12, Remember to Clean Your Living Room Every Once in a While.
One of the simplest methods to give the impression of a larger living room is to eliminate clutter and keep the area neat and tidy.
13, Insert a Portable Media Console.
living room
A media console suspended from the wall creates an impression of airiness and saves valuable real estate.
14, Reduce the Amount of Artwork and Decorative Items you Display.
Use caution while hanging ornaments and artwork on the wall. Having a lot of decorative pieces in a tiny room might make it look chaotic.
If you need more information please visit