<!– PLACE THIS SCRIPT INTO THE DOCUMENT HEAD –> <!– END OF HEAD CODE – > <!– PLACE THIS BLOCK INTO THE DOCUMENT BODY –> <!– END OF BODY CODE –>
Earlier Onset of Respiratory Infections in Children, According to the CDC
  Kentucky
The CDC researched this topic. It was released this week, stating that Respiratory Infections in Children,  in the fall and winter began emerging months earlier this year across the United States.
According to Studies
,
 Children and adolescents with acute respiratory infections and asthma/reactive airway disease have increased their use of emergency rooms this summer.
Positive Test Results for Rhinoviruses and Enteroviruses, a group of viruses usually responsible for respiratory infections, including the common cold, and the percentage of positive test findings for pediatric enterovirus-D68 rose.
The CDC reports that initial spikes in EV-D68 respiratory disease have caused enormous resource demands in some hospitals.
Acute flaccid myelitis (2), a severe but uncommon spinal cord disorder, has risen when such conditions have been present.
According to the CDC Study, 
"Clinicians are urged to evaluate EV-D68 as a probable cause of severe respiratory infection in children and adolescents," especially when the patient has wheezing or needs breathing assistance.
There may be an uptick in emergency room visits for children with severe EV-D68-associated respiratory disease. Therefore hospitals need to be ready.
Day 2 of Pathaan Box Office Collections Reveal Historic Numbers for Shah Rukh Khan's Film on Republic Day,
 A Lot of People are Saying, "It's Occurring Sooner."
The respiratory syncytial virus was discovered across Maryland in the summer of last year.
Dr. Ted Delbridge, director of the Maryland Institute for Emergency Medical Services Systems, said on Friday that emergency medical services are often needed in the fall and winter.
When a patient has to be transferred to another hospital, MIEMSS contacts the state's Critical Care Coordination Center (C4) to find the closest accessible critical care hospital.
During the autumn, MIEMSS enlarged C4 to include pediatrics.
C4 has been busier recently, compared to spring and winter this year, with calls relating to issues such as pediatric patients showing signs of enterovirus.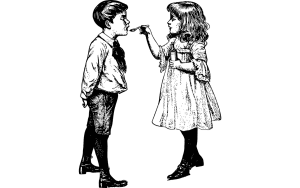 Respiratory infection in childrenbecomese very severe in winter. The service receives about 15-20 calls daily from hospitals seeking help and patient transfers for pediatric patients. They are "not following the seasonal trend," he added of the viruses. "It's starting to occur sooner."
According to Delbridge, the majority of children with enterovirus experience cold-like symptoms. Sick children should stay at home, whether they have COVID-19 or another dangerous condition.
Delbridge said, "Keep them out of the mainstream."
Statistics About Health in The Area
 A rising number of reports of respiratory infection in children across the country has been observed.
Children's hospitals in the United States are experiencing "an unprecedented influx of youngsters afflicted with respiratory viruses," according to a study published by Becker's Hospital Review on Wednesday.
However, there have been no significant issues reported by local health officials. Reports that neither facility is witnessing an increase in pediatric respiratory illnesses in outpatient services or hospital admissions.
When Should I Get Flood Insurance, and What Is It?
A spokeswoman for UPMC Western Maryland Explained
. 
If a child were brought to the emergency room and required critical care, they would be moved to UPMC Children's Hospital of Pittsburgh.
In an email on Thursday, the ACHD public information coordinator, Brenda Caldwell, stated that the agency still needed to be informed of a respiratory infection epidemic or a lack of pediatric ICU beds.
But she said now is a perfect moment to warn county people to take extra care to protect their health during cold and flu season.
Avoiding COVID-19 and other contagious illnesses is as simple as "washing your hands regularly," "covering your mouth and nose, using a mask, staying at home updated for vaccines, and taking care of your and others' health, to avoid acute respiratory infections in children.
Prevention
Parental education (average prevalence, familial predisposition, risk factor modification, natural course without and with antibiotics) is the first line of defense against respiratory infection in children, followed by specific immunization, chemoprophylaxis, surgery, oligosaccharides, and specific and nonspecific immunostimulation.
When we Want to Prevent Children From This
 Vaccines provide the best chance. Reviewing the encouraging findings on pneumococcal conjugate, influenza, and other vaccinations would be too lengthy for this paper.
In Today's World
<!– PLACE THIS SCRIPT INTO THE DOCUMENT HEAD –> <!– END OF HEAD CODE – > <!– PLACE THIS BLOCK INTO THE DOCUMENT BODY –> <!– END OF BODY CODE –>
Chemoprophylaxis using antibacterial drugs is only used in very few situations. There is a significant risk that the selective pressure of the antibacterial treatment may lead to resistant infections, although the benefit is minimal.
Preliminary and contradictory evidence exists regarding antiviral chemoprophylaxis in children at risk of catching the flu.
Ear, nose, and throat (ENT) surgery (such as tonsillectomy, adenoidectomy, and myringotomy with/without placement of tympanostomy tubes) has been the subject of numerous randomized controlled trials and systematic reviews looking to determine its efficacy in preventing respiratory tract infections (RTIs) in children. Again, science needs to explain this area of study fully.
Correlation Between Depression and Alcohol; Use of Alcohol and the Risk of Developing Depression
Animal and in vitro studies showed,
 Oligosaccharides inhibited bacterial mucosal adhesion, colonization, and infection. Whether or not xylitol can help prevent cases of acute otitis media in children is still debatable.
The justification for a nonspecific immunostimulant preventative therapy for individuals with recurrent respiratory infections in children is the association with immunological deficits indicated previously.
Bronchitis
Another respiratory infection in children, but y

our Child's Bronchitis is Treatable

, 

And you can help them recover.
This is cold, and flu season, so it's conceivable that your kid will get bronchitis. Bronchitis in children is usually moderate, even though the symptoms, such as wheezing and a deep, persistent cough that generates mucus, might sound dreadful. The use of home remedies for pediatric bronchitis is quite beneficial.
For that unfamiliar, bronchitis is an inflammation of the bronchi, the body's central airways. Primary bronchitis is the most typical form of the disease in youngsters.
The Cause of Bronchitis has yet to Be Fully Understood.
Often manifesting after cold, acute bronchitis is caused by a virus. Asthma is another condition that can be triggered by allergies or irritants like dust or cigarette smoke. Children's bronchitis often develops rapidly after a cold but is usually mild and resolves within a week or two.
Better Mental Health is Crucial For A better Family and Society
How Can You Recognize Acute Bronchitis?
Typical Symptoms Include:
Sinus drainage
moderate heat loss
In a bad way
Throat pain
Sore muscles
Cough
Coughing might be dry initially but usually leads to coughing up green or yellow mucus. Your youngster may have trouble breathing because mucus further blocks the airway. Children's bronchitis often develops rapidly after a cold and persists for a few weeks.
Home Remedies For Respiratory Infections in Children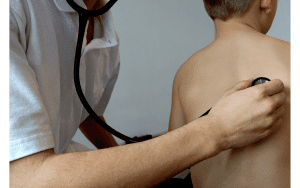 If Your Child has Bronchitis or any other respiratory infections in children there are Several Tried and True Home Treatments That Can Help.
Simply Put, GBWhatsApp Pro APK is the Latest and Greatest Version of the Popular Messaging App.
Even though a bronchitis cough doesn't sound good, it helps to cleanse the lungs. In most situations, things will get better without any intervention. Home treatments for children's bronchitis, such as those listed below, are often helpful.
Be sure to drink more. Encourage your kid to drink more fluids to ease a sore throat and loosen phlegm in the lungs. Try warm soup or water flavored with lemon and honey.
Relax while sitting up straight. Your child's health will improve with time spent sleeping. However, they may have trouble sleeping due to congestion. Some children have problem falling asleep, try propping the mattress with pillows.
Your kid's chest may feel heavy, and the bronchitis cough may be painful if your child has bronchitis. Give your child's chest some warm compresses to help them feel better.
We need more humidity. Your kid's breathing could get easier after a hot shower or bath. A cold mist humidifier in the child's bedroom before bedtime may also be helpful.
It will help if you eliminate the things that are bothering you.
 No youngster should ever be exposed to secondhand smoke. Secondhand smoke can be highly irritating and significantly down the healing process for a youngster already experiencing respiratory distress.
As an added precaution, keep your kid away from places where they can be exposed to allergens like dust, pollen, or harsh chemicals.
Over-the-pain killers and fever relievers may be necessary for children older than six. Just do what you're told. Never provide an over-the-counter drug to a kid under six without consulting their doctor.
 Some Top Ideas; How to Love Yourself 
What Exactly is Wrong With You? Bronchitis?
Sometimes, a cough that seems to be caused by bronchitis indicates something more serious (like pneumonia). Contact early with your health facilitator if there are some serious symptoms.
A temperature that stays over 100 degrees for more than a week
Severe discomfort in the chest and difficulty breathing
Chronic coughing or gasping for more than four weeks
The phlegm your youngster is coughing up is bloody.
A significant deficiency that persists
It may be a difficult situation when a kid with asthma has bronchitis.